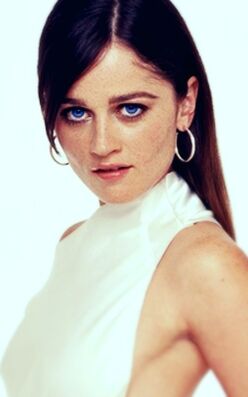 Avatar: Robin Tunney
{{{CharLabel1}}}
{{{CharData1}}}
{{{CharLabel2}}}
{{{CharData2}}}
{{{CharLabel3}}}
{{{CharData3}}}
{{{CharLabel4}}}
{{{CharData4}}}
{{{CharLabel5}}}
{{{CharData5}}}
{{{CharLabel6}}}
{{{CharData6}}}
{{{CharLabel7}}}
{{{CharData7}}}
{{{CharLabel8}}}
{{{CharData8}}}
{{{PhysLabel1}}}
{{{PhysData1}}}
{{{PhysLabel2}}}
{{{PhysData2}}}
{{{PhysLabel3}}}
{{{PhysData3}}}
{{{PhysLabel4}}}
{{{PhysData4}}}
{{{PhysLabel5}}}
{{{PhysData5}}}
{{{PhysLabel6}}}
{{{PhysData6}}}
{{{PhysLabel7}}}
{{{PhysData7}}}
{{{PhysLabel8}}}
{{{PhysData8}}}
Family members
{{{Family}}}
Children
Na'ala Hawk (d.)
Ana'eli Sullen-Hawk (d.)
Grandparents
{{{Grandparents}}}
Great grandparents
{{{GreatGrandParents}}}
Aunts and uncles
{{{AuntsUncles}}}
{{{FamLabel1}}}
{{{FamData1}}}
{{{FamLabel2}}}
{{{FamData2}}}
{{{FamLabel3}}}
{{{FamData3}}}
{{{FamLabel4}}}
{{{FamData4}}}
{{{FamLabel5}}}
{{{FamData5}}}
{{{FamLabel6}}}
{{{FamData6}}}
{{{FamLabel7}}}
{{{FamData7}}}
{{{FamLabel8}}}
{{{FamData8}}}

The eldest daughter of Satara Hawk and her mate Madoc. Boring during her mother's first rule as , Adel'aide was able to learn first hand on the role she would late inherit. Her time as is spoke to by nothing but phrases by those in the Singing Mountain Clan and like her mother, when her daughter Na'ala was ready, she passed it on to her and focused on her family. Adel'aide is much like her mother in so many ways and as such has only ever been considered Satara's pride and joy.
Mated to Arik Kane, this bond has produced two daughters and many grandchildren. Much like her mother, Adel'aide is very devoted to family. Having spent a great amount of time with her Dathomirian family, lately, she has re-connected with her granddaughter Rach and thus has, with the help of her mate, brought the wayward child onto the right path.
Following the fall of Dathomir, like many, Adel'aide traveled to Aaris III in o order to help make it a new home for her family and others.
Physical Apperance
Edit
To be added...

Personality
Edit
To be added...

Powers, Abilities and Training
Edit
To be added...

Notable Posessions
Edit
To be added...

Biography
Edit
To be added...

Roleplays
Edit
Training Threads

Training Others

Social Threads/Character Development

Faction Threads

Seasonal Threads

Ad blocker interference detected!
Wikia is a free-to-use site that makes money from advertising. We have a modified experience for viewers using ad blockers

Wikia is not accessible if you've made further modifications. Remove the custom ad blocker rule(s) and the page will load as expected.