Annabelle Bacquin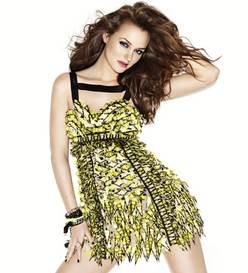 Avatar: Leighton Meester
Name
Annabelle Elizabeth Evangeline Bacquin
Also known as
Anna
Belle
Bella
Age
Is: 1,500
Appears: 18-19
Apprentices
{{{Apprentices}}}
Lightsabers
double-blade; black
Special Traits
Illusionist
{{{CharLabel2}}}
{{{CharData2}}}
{{{CharLabel3}}}
{{{CharData3}}}
{{{CharLabel4}}}
{{{CharData4}}}
{{{CharLabel5}}}
{{{CharData5}}}
{{{CharLabel6}}}
{{{CharData6}}}
{{{CharLabel7}}}
{{{CharData7}}}
{{{CharLabel8}}}
{{{CharData8}}}
Eye color
Olive Green(But they change)
{{{PhysLabel1}}}
{{{PhysData1}}}
{{{PhysLabel2}}}
{{{PhysData2}}}
{{{PhysLabel3}}}
{{{PhysData3}}}
{{{PhysLabel4}}}
{{{PhysData4}}}
{{{PhysLabel5}}}
{{{PhysData5}}}
{{{PhysLabel6}}}
{{{PhysData6}}}
{{{PhysLabel7}}}
{{{PhysData7}}}
{{{PhysLabel8}}}
{{{PhysData8}}}
Family members
The Bacquins
Grandparents
Blade Bacquin
Great grandparents
Aion Bacquin
Other family
{{{OtherFamily}}}
{{{FamLabel1}}}
{{{FamData1}}}
{{{FamLabel2}}}
{{{FamData2}}}
{{{FamLabel3}}}
{{{FamData3}}}
{{{FamLabel4}}}
{{{FamData4}}}
{{{FamLabel5}}}
{{{FamData5}}}
{{{FamLabel6}}}
{{{FamData6}}}
{{{FamLabel7}}}
{{{FamData7}}}
{{{FamLabel8}}}
{{{FamData8}}}
Personality
Edit
Annabelle typically is a fun loving, outgoing, boistrous girl. Once in a while she adopts an attitude and some quick wit. She loves being around people and having fun. You can't tie her down worth anything, always loving to be on the move and doing something.
She's a persistent woman and she gets what she wants no matter what. She's not afraid of many people. She wasn't grown to fear. She was always raised a strong woman. Her mother wasn't a dead beat when it came to raising her.
Talking
Being with people
Intamacy
Herself
Clubs
Spell Casting
Being out and about
Meeting new people
Having fun
Getting what she wants
Cuddling
Power
Disrespect
Arguments
Abuse
Useless people
People trying to mouch off her
Being used
Strengths
Edit
Spell Casting
Persistent nature
Her looks
Her personality
Weaknesses
Edit
Stubborness
Internal fear
Caring too much
Thinks more for herself
Be a good Clan Mother
Make her family proud
Make a family of her own(One day)
Become a master
Get to know her family better
Being abused again
Handing over her heart to someone
Dying
Trusting people
Losing her family
Younger years(Ages 0-500)
Edit
Childhood/Lifestyle
Edit
Annabelle grew up without knowing much of her family on the Bacquin side having been with her mother. It never really bothered her as she had a solid good life. It didn't take long for her to discover she was Force sensitive, but in her early years, she had no desire to progress it. 
Dedication
Edit
Around 50 years old, Annabelle met a man, Charles Bass. He was everything she could image in perfection. He was kind to her, treated her well, if not spoiled her, and most importantly, loved her. Annabelle never having such a thing before fell hard quickly.
They started to date and it wasn't long until the man proposed, of course, Annabelle agreed and married him not long after that. But they never tell you what happens after the fairytale ends...
Writing Sins With Tragedies
Edit
After about ten years of being married, things started to change in Charles. It was a slow progression, but after a while, they were fighting over the smallest things, having blow outs and then it escalated to physical abuse on Annabelle. While Annabelle hated the abuse, she loved Charles, and she didn't want to believe he could be like that. She stuck it out, trying to help him instead of abandoning him, and for a while she thought it was working, but then things started to get out of control.
For five years she put up with it, constantly telling herself things were going to change, but then one night changed everything. She came home from being out with some friends, and Charles lost his mind, thinking she was cheating on him and threw a fit, beating her almost to death. She lost her mind and after it got to a certain point, she fought back. Eventually she ended up killing her husband because of losing her mind over the fact he was abusing her the way he was.
Annabelle vowed after that day she'd never let such a thing happen again.
In The Middle(501-1,000)
Edit
She spent a lot of her middle years partying and going to clubs. She drowned herself in such scenes and drank a lot. Annabelle never did drugs, but she didn't mind alcohol to drown her sorrows in.
It took her a long time, but she finally realized that it wasn't right to be hiding behind clubs and doing a lot of dumb things just because she wasn't pleased with some parts of her life. Soon after that, she sobered up and stopped her actions of going to clubs almost every night.
It wasn't long after that she decided to try and find her family instead of hiding away from them.
The Present(1,001-Now)
Edit
Her Father
Edit
Her father and her never really talk much, even after they finally met. While she loves her father, it's complicated for Annabelle and her father. Though, she's sure once they start to get to know each other better, things will get better and they can get closer.
Other Family
Edit
She seems to get along with her family just fine. She's met a lot of them, but as is with her father, she doesn't talk to them very often. Anna hopes one day she can become closer to them and do also be someone they look at and can be proud to call a Bacquin.
Personal Connections
Edit
Colleages
Edit
Thread History
Edit
Character Development
Edit
Blood Lines (Incomplete)
We Are More Than This World Has To Offer (Complete)
Lingering on Vast Emotions (Complete)
Hiding Myself In Your Eyes (Complete)
Staring Down The Ashes Of Another Life (Complete)
Be My Valentine? (Incomplete)
Ghost of You (Incomplete)
I Bleed My Heart Out Just For You (Complete)
Blood Lines (Incomplete)
The Rite To Adulthood (In progress)
The Witches of Dathomir(Training/Takeovers/ect)
Edit
The Beginning Of The End(Intro/Training)(Complete)
Come All Ye Wicked (Complete)
Cursed Eve (Complete)
Underneath It All (Incomplete)
Ad blocker interference detected!
Wikia is a free-to-use site that makes money from advertising. We have a modified experience for viewers using ad blockers

Wikia is not accessible if you've made further modifications. Remove the custom ad blocker rule(s) and the page will load as expected.