Character Datasheet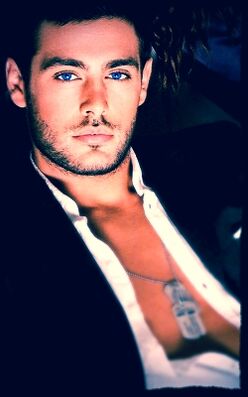 Avatar: Kostas Martakis
{{{CharLabel2}}}
{{{CharData2}}}
{{{CharLabel3}}}
{{{CharData3}}}
{{{CharLabel4}}}
{{{CharData4}}}
{{{CharLabel5}}}
{{{CharData5}}}
{{{CharLabel6}}}
{{{CharData6}}}
{{{CharLabel7}}}
{{{CharData7}}}
{{{CharLabel8}}}
{{{CharData8}}}
{{{PhysLabel4}}}
{{{PhysData4}}}
{{{PhysLabel5}}}
{{{PhysData5}}}
{{{PhysLabel6}}}
{{{PhysData6}}}
{{{PhysLabel7}}}
{{{PhysData7}}}
{{{PhysLabel8}}}
{{{PhysData8}}}
Children
Na'ala Hawk (d.)
Ana'eli Hawk-Sullen (d.)
{{{FamLabel2}}}
{{{FamData2}}}
{{{FamLabel3}}}
{{{FamData3}}}
{{{FamLabel4}}}
{{{FamData4}}}
{{{FamLabel5}}}
{{{FamData5}}}
{{{FamLabel6}}}
{{{FamData6}}}
{{{FamLabel7}}}
{{{FamData7}}}
{{{FamLabel8}}}
{{{FamData8}}}

Arik Kane is the mate of Adel'aide Hawk, found by the Witch when he escaped his mother who treated her own child more as a slave than a family member. With the Hawk's, the man managed to find the family he deserved and had children with his mate. Over the years, Satara has began to see the young man as one of her own. Most of the time, the man can be found at the side of his mate.
Physical Apperance
Edit
To be added...

Personality
Edit
To be added...

Powers, Abilities and Training
Edit
To be added...

Biography
Edit
To be added...

Training Threads

Training Others

Social Threads/Development Threads

Faction Threads

Seasonal Threads

Ad blocker interference detected!
Wikia is a free-to-use site that makes money from advertising. We have a modified experience for viewers using ad blockers

Wikia is not accessible if you've made further modifications. Remove the custom ad blocker rule(s) and the page will load as expected.