Ava Pradeux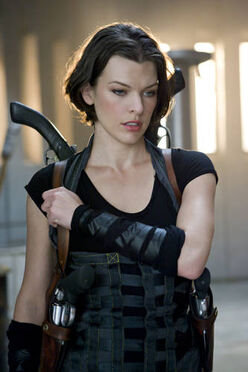 Avatar: {{{Actor}}}
Affiliation
The Galactic Underworld
Apprentices
{{{Apprentices}}}
Lightsabers
{{{Lightsaber}}}
Weapons
Guns, knives, blasters
{{{CharLabel1}}}
{{{CharData1}}}
{{{CharLabel2}}}
{{{CharData2}}}
{{{CharLabel3}}}
{{{CharData3}}}
{{{CharLabel4}}}
{{{CharData4}}}
{{{CharLabel5}}}
{{{CharData5}}}
{{{CharLabel6}}}
{{{CharData6}}}
{{{CharLabel7}}}
{{{CharData7}}}
{{{CharLabel8}}}
{{{CharData8}}}
Hair color
Blonde/light brown
{{{PhysLabel1}}}
{{{PhysData1}}}
{{{PhysLabel2}}}
{{{PhysData2}}}
{{{PhysLabel3}}}
{{{PhysData3}}}
{{{PhysLabel4}}}
{{{PhysData4}}}
{{{PhysLabel5}}}
{{{PhysData5}}}
{{{PhysLabel6}}}
{{{PhysData6}}}
{{{PhysLabel7}}}
{{{PhysData7}}}
{{{PhysLabel8}}}
{{{PhysData8}}}
Family members
{{{Family}}}
Father
Johnathon Pradeux (deceased)
Mother
Angelique Dantarra-Pradeux (deceased)
Grandparents
Jacques Pradeux
Great grandparents
{{{GreatGrandParents}}}
Aunts and uncles
{{{AuntsUncles}}}
Other family
{{{OtherFamily}}}
{{{FamLabel1}}}
{{{FamData1}}}
{{{FamLabel2}}}
{{{FamData2}}}
{{{FamLabel3}}}
{{{FamData3}}}
{{{FamLabel4}}}
{{{FamData4}}}
{{{FamLabel5}}}
{{{FamData5}}}
{{{FamLabel6}}}
{{{FamData6}}}
{{{FamLabel7}}}
{{{FamData7}}}
{{{FamLabel8}}}
{{{FamData8}}}
Born on Dantooine, Ava's mother and father were both soldiers for their planet's forces. As the takeover of her planet ensued by The Galactic Empire, Ava's parents were called to duty to defend their home planet. She was left in the care of her Grandfather who was too old to be able to fight in the war. The day came when news came back to the 12 year old Ava that her parents were both killed in battle against the Empire and now they gained control of her planet.

For the next few years, Ava's grandfather started telling her everything he knew about combat and trying to prepare her for any eventual war. In that time, she had befriended and had a relationship with one of the Imperial soldiers stationed on her planet. She learned everything he knew and when the time was right, she sneaked off into the night, taking one of his guns and stealing his TIE Defender. Her travels took her more than a few places but eventually ended up on Velusia.
It is there where she joined the Crimson Ferrets Revenge, run by Captain Marcus Gray and Saede Taggart. The life of a pirate seemed to fit her and her abilities quite well and she even became a member of the groups' squad, The Iron Ferrets. It was from there she crash landed on the planet of Byss and captured by the Sith Master Rach Sullen and taken by Imperial forces. The Imperials had done numerous tests on her and treated her as one of her genetic lab rats. Ava was still in quite a daze when her significant other at the time, Zelazny Webb, had come to save her. It was then learned that they'd made her into some kind of genetic freak. She was able to withstand great strength, endurance, agility and dexterity. She became one of the most precise killing machines.
After the trauma of the Imperial abduction, Ava allowed herself to go into a deep depression, pushing everyone away from her for a very long time. Even those that were very close to her, were now gone. Years later, she'd turn up onto Sullust asking Raven Hinata for work as security management in one of her brothels. From there on, she'd become Raven Hinata's bodyguard known as Raven's Scruffy Haired Nerfherder.