"Clarity of thought before rashness of action."
―Blaze Ston, Fel'da of Justice
Blaze Ston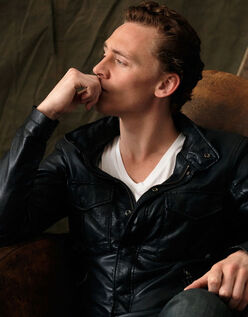 Avatar: Tom Hiddleston
Also known as
Minister of Justice
Fel'da Ston
Minister
Apprentices
{{{Apprentices}}}
Lightsabers
{{{Lightsaber}}}
Titles
Minister of Justice
Affiliation
The Hapes Consortium
The United Federation
{{{CharLabel7}}}
{{{CharData7}}}
{{{CharLabel8}}}
{{{CharData8}}}
{{{PhysLabel1}}}
{{{PhysData1}}}
{{{PhysLabel2}}}
{{{PhysData2}}}
{{{PhysLabel3}}}
{{{PhysData3}}}
{{{PhysLabel4}}}
{{{PhysData4}}}
{{{PhysLabel5}}}
{{{PhysData5}}}
{{{PhysLabel6}}}
{{{PhysData6}}}
{{{PhysLabel7}}}
{{{PhysData7}}}
{{{PhysLabel8}}}
{{{PhysData8}}}
{{{FamLabel6}}}
{{{FamData6}}}
{{{FamLabel7}}}
{{{FamData7}}}
{{{FamLabel8}}}
{{{FamData8}}}
Training Information
[[Image:|248px|Training Information|]]
Avatar: {{{Actor}}}
Rank
Hapes Consortium Trainee
Apprentices
{{{Apprentices}}}
Lightsabers
{{{Lightsaber}}}
{{{CharLabel3}}}
{{{CharData3}}}
{{{CharLabel4}}}
{{{CharData4}}}
{{{CharLabel5}}}
{{{CharData5}}}
{{{CharLabel6}}}
{{{CharData6}}}
{{{CharLabel7}}}
{{{CharData7}}}
{{{CharLabel8}}}
{{{CharData8}}}
{{{PhysLabel1}}}
{{{PhysData1}}}
{{{PhysLabel2}}}
{{{PhysData2}}}
{{{PhysLabel3}}}
{{{PhysData3}}}
{{{PhysLabel4}}}
{{{PhysData4}}}
{{{PhysLabel5}}}
{{{PhysData5}}}
{{{PhysLabel6}}}
{{{PhysData6}}}
{{{PhysLabel7}}}
{{{PhysData7}}}
{{{PhysLabel8}}}
{{{PhysData8}}}
{{{FamLabel6}}}
{{{FamData6}}}
{{{FamLabel7}}}
{{{FamData7}}}
{{{FamLabel8}}}
{{{FamData8}}}
Bloodlines
[[Image:|248px|Bloodlines|]]
Avatar: {{{Actor}}}
Apprentices
{{{Apprentices}}}
Lightsabers
{{{Lightsaber}}}
{{{CharLabel2}}}
{{{CharData2}}}
{{{CharLabel3}}}
{{{CharData3}}}
{{{CharLabel4}}}
{{{CharData4}}}
{{{CharLabel5}}}
{{{CharData5}}}
{{{CharLabel6}}}
{{{CharData6}}}
{{{CharLabel7}}}
{{{CharData7}}}
{{{CharLabel8}}}
{{{CharData8}}}
{{{PhysLabel1}}}
{{{PhysData1}}}
{{{PhysLabel2}}}
{{{PhysData2}}}
{{{PhysLabel3}}}
{{{PhysData3}}}
{{{PhysLabel4}}}
{{{PhysData4}}}
{{{PhysLabel5}}}
{{{PhysData5}}}
{{{PhysLabel6}}}
{{{PhysData6}}}
{{{PhysLabel7}}}
{{{PhysData7}}}
{{{PhysLabel8}}}
{{{PhysData8}}}
Siblings
Blake Ston; Twin
Mayazar Ston-Bacchus
{{{FamLabel7}}}
{{{FamData7}}}
{{{FamLabel8}}}
{{{FamData8}}}
Description
[[Image:|248px|Description|]]
Avatar: {{{Actor}}}
Apprentices
{{{Apprentices}}}
Lightsabers
{{{Lightsaber}}}
{{{CharLabel2}}}
{{{CharData2}}}
{{{CharLabel3}}}
{{{CharData3}}}
{{{CharLabel4}}}
{{{CharData4}}}
{{{CharLabel5}}}
{{{CharData5}}}
{{{CharLabel6}}}
{{{CharData6}}}
{{{CharLabel7}}}
{{{CharData7}}}
{{{CharLabel8}}}
{{{CharData8}}}
{{{PhysLabel2}}}
{{{PhysData2}}}
{{{PhysLabel3}}}
{{{PhysData3}}}
{{{PhysLabel4}}}
{{{PhysData4}}}
{{{PhysLabel5}}}
{{{PhysData5}}}
{{{PhysLabel6}}}
{{{PhysData6}}}
{{{PhysLabel7}}}
{{{PhysData7}}}
{{{PhysLabel8}}}
{{{PhysData8}}}
{{{FamLabel6}}}
{{{FamData6}}}
{{{FamLabel7}}}
{{{FamData7}}}
{{{FamLabel8}}}
{{{FamData8}}}
Appearance
Edit
Personality and Traits
Edit
Strengths
Edit
Characteristics
Edit
>> Sexuality: Hetrosexual
>> Likes: Speeders; Swoop Bikes; Weaponry; Birds of Prey; Predatory Animals; Horses; Spicy Food; Warm Weather, Summer; Beaches;
>> Dislikes: Citrus Fruits; Disobedience; Cowardice; Loosing Control; Liars; Impatience;
>> Fears: Castration; Beheading;  
>> Disorders:
>> Hobbies: Swoop Bike Racing; Fencing; Mechanical Work - Tinkering and Imporiving his Swoop Bikes;
>> Other:
Personality Overview
Edit
Biography
Edit
Childhood
Edit
Teen Years
Edit
Adulthood
Edit
P

rofessionEdit
The United Federation
Edit
Personal Connections
Edit
Relationships
Acquaintances
Disliked and Reviled

Blake Ston: Brother; Twin

Evony Arceneau : Pelin'a, Princess

Mayazar Ston-Bacchus: Sister

Rylee Bacchus: Brother-in-law

Balthazar Ston: Father

Niamh Ston: Mother
Assets and Possessions
Edit
Businesses
Edit
Abilities and Training Data
Edit
Abilities:
Trainer(s):
Character Sources
Edit
[Character Chronological Order]
House of the Rising Sun
Nights In White Satin
ready, set, go!
Ad blocker interference detected!
Wikia is a free-to-use site that makes money from advertising. We have a modified experience for viewers using ad blockers

Wikia is not accessible if you've made further modifications. Remove the custom ad blocker rule(s) and the page will load as expected.