Charlotte Monreau
Avatar: Ashley Benson
Name
Charlotte Nicolette Monreau
Also known as
Char
Charcoal
Titles
Rouge Squadron Leader
Apprentices
{{{Apprentices}}}
Trainees
Andraes Vondiranach(Promoted)
Corr Cyone(Inactive)
Apollo Hawkmoon
Ruby Blackheart(Skills With Piloting)
Lightsabers
{{{Lightsaber}}}
Weapons
Blaster
Her X-Wing
{{{CharLabel1}}}
{{{CharData1}}}
{{{CharLabel2}}}
{{{CharData2}}}
{{{CharLabel3}}}
{{{CharData3}}}
{{{CharLabel4}}}
{{{CharData4}}}
{{{CharLabel5}}}
{{{CharData5}}}
{{{CharLabel6}}}
{{{CharData6}}}
{{{CharLabel7}}}
{{{CharData7}}}
{{{CharLabel8}}}
{{{CharData8}}}
Skin color
Lightly Tanned
{{{PhysLabel1}}}
{{{PhysData1}}}
{{{PhysLabel2}}}
{{{PhysData2}}}
{{{PhysLabel3}}}
{{{PhysData3}}}
{{{PhysLabel4}}}
{{{PhysData4}}}
{{{PhysLabel5}}}
{{{PhysData5}}}
{{{PhysLabel6}}}
{{{PhysData6}}}
{{{PhysLabel7}}}
{{{PhysData7}}}
{{{PhysLabel8}}}
{{{PhysData8}}}
Family members
{{{Family}}}
Significant other
Sky Jian
Father
Charles Monreau(d.)
Siblings
Tara Monreau
Duke Monreau
Jarrod Kincade(half)
Grandparents
{{{Grandparents}}}
Great grandparents
{{{GreatGrandParents}}}
Aunts and uncles
{{{AuntsUncles}}}
Other family
{{{OtherFamily}}}
{{{FamLabel1}}}
{{{FamData1}}}
{{{FamLabel2}}}
{{{FamData2}}}
{{{FamLabel3}}}
{{{FamData3}}}
{{{FamLabel4}}}
{{{FamData4}}}
{{{FamLabel5}}}
{{{FamData5}}}
{{{FamLabel6}}}
{{{FamData6}}}
{{{FamLabel7}}}
{{{FamData7}}}
{{{FamLabel8}}}
{{{FamData8}}}

"The best kind of health there is, is happiness!"
Personality
Edit
Charlotte is a fun loving girl. She's active and she makes friends easily. Though, she has her enemies all the same. She has so many goals and she is a determined woman. She's got a tendency to be over excited easily and has a lot of energy, which comes in handy for her jobs.
She doesn't get mad often, but when she does, she is a force to be reckon with. She loves people, and she will give pretty much anyone a chance if they want it. She likes spreading happiness as well. Peace is a big part of her life.
Laughing
Dancing good
Being a good Rebel
Often saving others
Caring
Pasta
Fun
Friends
Hanging out
Dancing
Most People
Helping people
The Rebellion
Flying
Smiling
The Witches of Dathomir
The Galactic Empire
Seafood
Strange animals
Talking about her family
Her past
Mean people
Being inactive too long
Strengths
Edit
Dancing
Being fit
Flying well
Being sneaky
Getting along with almost everyone
Befriending people
Saving people
Being a loving person
Weaknesses
Edit
Being weary of trusting others
Talking of her past
Her family
Her father and mother's death
Being tortured
Being heartbroken
Being captured by her enemies
Drowning
Never getting her family back
Being worthless
Being a part of Rouge Squardon
Proving everyone wrong that she'll be useless
Being a great person
Befriending her family again
Marrying and having kids(one day)
Saving people as much as possible
Being the best person she can be
Biography
Edit
Charlotte has a long and complicated history. Everything from her parents and siblings to when the experiment happened to when she joined the rebellion
Childhood
Edit
Much pressure was put on her after she was born. Her mother died after giving birth to her and it killed her family in many ways. At some points, they didn't even want her. Though somehow she managed to pull through it and do her best to try and get her family's approval, but on the inside... She knew it would never happen.
Her father showed her more love than her siblings did. They blamed her completely and even said they hated her it caused much scarring on the inside and she never felt loved. It was a terrible experience, and she couln't wait to get past it and even leave. But luckily, her father more often then not, didn't hold it against her and showed her the love she needed.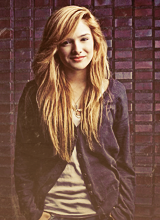 Her teen years were lighter because her personality was developing and she spent a lot of time away from her home with friends and such. Some people found her very overwhelming, but other times would love it. It was hard still being hated by her family and not having approval, but eventually came to terms that she wasn't personally responsible for her mother's death... Even if she did blame herself time to time.
She tried to be as light hearted as possible, and as soon as she could, she left her home and lived on her own, doing random jobs here and there to manage her house. And sometimes, secretly, her father would send her some money to help.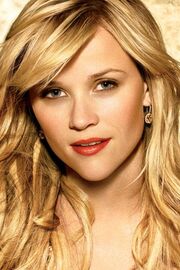 Adulthood
Edit
Though her adult life didn't come with a happy beginning, she rode it out with a good personality. Her cheeriness had faded a little as she matured, but she still was friendly to most and loved being around people. She was a small fan of drinking, and she was always a really happy drunk, but she didn't do it often enough to consider her an alcoholic. It was mostly social.
She lived on her own, and she had a few boyfriends over her time of adulthood, nothing seemed to last. Though, she didn't mind too much. It was just being so alone, it hurt slightly nothing could stick out. She wasn't sure if they were trying to use her, or if she just didn't have luck with men.
The Experiment To Change It All
Edit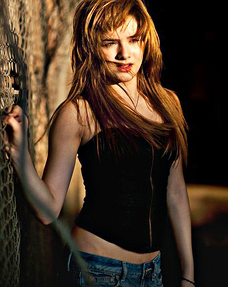 When she was 26, Charlotte was captured by a mysterious scientist and she was experimented on by many mixtures. One mixture was meant to change her age, whether it went forward or backward was unknown even to the scientist. Hence why he used it on her.
After it was injected into her to make sure she took it and didn't spit out, she didn't feel anything change... At first. Suddenly after an hour, her age changed drastically, changing her to 17 years old. She freaked out by the suddeness of this change and the drastic change in age.
Eventually, she escaped by luck of the draw, and remained hidden away for about 6 months
The Rebellion
Edit
After she came out of hiding, she went to go raid an Imperial base, when she dropped out and landed in front of 4 Imperials. They cornered her and she thought she was going to die for sure! But then, her luck was on her side. A Rebel named Auro Sebastian came in and managed to kill three out of the four leaving one with the decision to leave.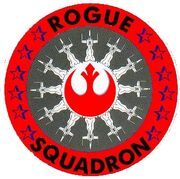 The Imperial didn't listen and shot Charlotte in the shoulder, leaving Auro to kill him. After Auro killed the Imperial, he shoved bacta inside her wound so it would start to heal. After that, he brought her with him to a Rebel planet and introduced her to the Rebellion where she joined Rouge Squadron and became Mazen Darksun's newest co-pilot. Taking on the call sign: Charcoal
At the moment, Charlotte is a Rebel Adept, prestige of being the new Rogue Squadron Leader after Mazen Darksun left. Previously trained by Auro Sebastian.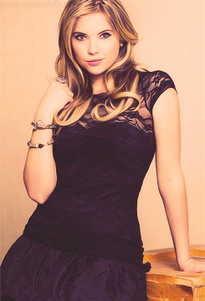 At the present moment, Charlotte has remained at her 19 year old self and managed to find her way to the Rebellion and she is loving it so far. She plans to achieve at least some of her goals and hopes things remain good in her life. And now with her new achievement of being the Rogue Leader, she has even more faith in such things happening.
She feels like she has found where she belongs, and she accepted the fact she had to relive part of her life. Soon enough, she will return to her age, even if it isn't the real age she was supposed to be.
Personal Connections
Edit
Sylvia Alvaro
Kacius Porte
Noxu Za'tire
Apollo Hawkmoon
Colleagues
Edit
Braiden Sky
Andraes Vondiranach
Corr Cyone
Angel Hawkmoon
Ruby Blackheart
Hamish McNair
Mirien Valdier
Emberli Garett
Karin Dorn
Augustin Valke
Trainees
Andraes Vondiranach(Promoted)
Corr Cyone(Inactive)
Ruby Blackheart(Active)
Apollo Hawkmoon(Active)
Thread History
Edit
Character Development
Edit
I Don't Care What You Think As Long As It's About Me!!!(Complete)
Try Once And Fail.... Try Again!(Incomplete)
Close Proximity (In progress)
Some Just Never Learn(Discontinued due to writer leaving)
Intervention For The Down Trotted (In progress)
All That We Are (In progress)
Raids of Awesome!
Edit
There's No Sympathy For The Dead (Complete-ish)
Disposable Teens(Complete)
The Rebellion
Edit
Shhh! The Rebels Are Coming!(Complete)
So you want to be a Rebel? Let's find out how much(Complete)
Cowboys And Indians... Wait... Which One Of Us Are The Cowboys?(Incomplete)
On The Run(Complete)
It's Raining Men (Incomplete)
Those That Are Left (Complete)
We Won't Back Down (Complete)
TR 6 Month Celebration (Complete)
Well... this was unexpected (On hold)
Live For Today, Hope For Tomorrow (Complete)
Retribustion, Revolution, Rebellion (In progress)
If you're told not to do something... Do it... (In progress)
Impromptu Training
Edit
A routine mission.... yeah right (Discontinued due to writer leaving)
The Sweet Escape (Incomplete)
TRA Cantina(Incomplete)
Masquerade Ball 2012 (Complete)
Newcomer (Incomplete)
Can't Touch This! (Discontinued)
So Tonight I'm Going To Party Like It's!........ (Complete)
Take Me Or Leave Me (In progress)
Lost In A Simple Game Of Cat And Mouse (In progress)
Blue Moon of Csilla(Complete)
Ad blocker interference detected!
Wikia is a free-to-use site that makes money from advertising. We have a modified experience for viewers using ad blockers

Wikia is not accessible if you've made further modifications. Remove the custom ad blocker rule(s) and the page will load as expected.