Cheshire Midori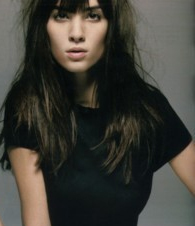 Avatar: Andi Muise
Name
Cheshire Darla Midori
Also known as
Chess, Chessy, Darla
Titles
Theran Listener
Teepo Paladin
Affiliation
Old Jedi Order
Masters
Atheneus Marzullo
Mark Starkiller
{{{CharLabel2}}}
{{{CharData2}}}
{{{CharLabel3}}}
{{{CharData3}}}
{{{CharLabel4}}}
{{{CharData4}}}
{{{CharLabel5}}}
{{{CharData5}}}
{{{CharLabel6}}}
{{{CharData6}}}
{{{CharLabel7}}}
{{{CharData7}}}
{{{CharLabel8}}}
{{{CharData8}}}
{{{PhysLabel4}}}
{{{PhysData4}}}
{{{PhysLabel5}}}
{{{PhysData5}}}
{{{PhysLabel6}}}
{{{PhysData6}}}
{{{PhysLabel7}}}
{{{PhysData7}}}
{{{PhysLabel8}}}
{{{PhysData8}}}
{{{FamLabel3}}}
{{{FamData3}}}
{{{FamLabel4}}}
{{{FamData4}}}
{{{FamLabel5}}}
{{{FamData5}}}
{{{FamLabel6}}}
{{{FamData6}}}
{{{FamLabel7}}}
{{{FamData7}}}
{{{FamLabel8}}}
{{{FamData8}}}
"Would you take back the pain and all the hurt we create?"
―Cheshire Midori
Personality and Character Traits
Edit
Intelligent - Sullen - Intuitive - Energetic - Adventurous - Opinionated - Calculating - Independent - Loyal - Understanding - Logical - Self-Disciplined - Cautious - Honest - Contemplative - Bemused - Unique - Decisive - Devoted - Guarded - Suspicious -Tolerant - Self-Reliant - Serious - Systematic - Able - Aggressive - Ambitious - Arrogant - Brilliant - Charismatic - Coarse - Communicative - Coarse - Civilised - Clever - Sensitive - Curious - Cultured - Dainty - Demanding - Diligent - Effervescent
Appearance
Edit
Personal Connections
Edit
Atheneus Marzullo
Biography
Edit
Memories of a Darkened Past
If you could rewrite our life any way that you please
Would you tear out the pages of our memories?
Tubes twisted like vines along the body of the child strapped to the gurney; tears streamed down roseate cheeks until the screaming stopped and slumber ensued. Night after night the same nightmare had called and through the star-spangled sky would Cheshire awake.
Abilities and Training Data
Edit
Abilities>> Weaponry>>
Character Sources
Edit
Training
Overdose Delusion
(Character Development)
Book of Memories
(The Old Jedi Order)
Shattered Dreams and Created Nightmares
(The Gungan Council)
Ad blocker interference detected!
Wikia is a free-to-use site that makes money from advertising. We have a modified experience for viewers using ad blockers

Wikia is not accessible if you've made further modifications. Remove the custom ad blocker rule(s) and the page will load as expected.