Dante Decuir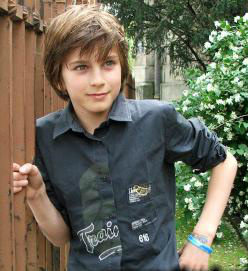 Avatar: Leo LeGrand
Name
Dante Demetrius Degan Decuir
Also known as
Cookie Monster
Affiliation
Witches of Dathomir
Apprentices
{{{Apprentices}}}
Lightsabers
purple; single blade
{{{CharLabel1}}}
{{{CharData1}}}
{{{CharLabel2}}}
{{{CharData2}}}
{{{CharLabel3}}}
{{{CharData3}}}
{{{CharLabel4}}}
{{{CharData4}}}
{{{CharLabel5}}}
{{{CharData5}}}
{{{CharLabel6}}}
{{{CharData6}}}
{{{CharLabel7}}}
{{{CharData7}}}
{{{CharLabel8}}}
{{{CharData8}}}
Species
Shi'dou
Human
Celestial
Dathomiri
Morganian
{{{PhysLabel1}}}
{{{PhysData1}}}
{{{PhysLabel2}}}
{{{PhysData2}}}
{{{PhysLabel3}}}
{{{PhysData3}}}
{{{PhysLabel4}}}
{{{PhysData4}}}
{{{PhysLabel5}}}
{{{PhysData5}}}
{{{PhysLabel6}}}
{{{PhysData6}}}
{{{PhysLabel7}}}
{{{PhysData7}}}
{{{PhysLabel8}}}
{{{PhysData8}}}
Significant other
{{{SigOther}}}
Siblings
Hadleigh Storm(half-sister)
Haden Storm(half-brother)
Grandparents
Shiva Decuir
Vishnu Merchion
Meric Nadun
Ashlyn Draclau
Cousins
Too many to put here because my family breeds like rabbits :P
Other family
{{{OtherFamily}}}
{{{FamLabel1}}}
{{{FamData1}}}
{{{FamLabel2}}}
{{{FamData2}}}
{{{FamLabel3}}}
{{{FamData3}}}
{{{FamLabel4}}}
{{{FamData4}}}
{{{FamLabel5}}}
{{{FamData5}}}
{{{FamLabel6}}}
{{{FamData6}}}
{{{FamLabel7}}}
{{{FamData7}}}
{{{FamLabel8}}}
{{{FamData8}}}
Personality
Edit
Dante took after his father in many ways. He seems like the innocent little ten year-old he should be, but in all reality, he is just trying to seem innocent so he can get away with stuff. He doesn't care for many people outside family. Even then it can get a little limited.
Dante is mature for his age, but he is arrogant and cocky. He tends too be a little more full of himself than he should be. He thinks he owns the Galaxy cuz he's the first to be when it comes to Decuirs and Draclaus breeding. He tends to look out for himself far more than for others.
He knows how to respect his superiors though despite he cockiness. He doesn't want to make a bad name for himself or taint his family's names.
Childhood
Edit
He's still in his childhood, but he lives with his family and father, Ba'al Decuir, and he's content where his is at the moment. Trying to move forward on the ladder that is the Witches of Dathomir.
Dante gets rather wary when it comes to his family because he is of two families that have not always got along with each other, while he respects both families and acknowledges them both, sometimes he feels pulled back and forth between them as if they're fighting over who he acknowledges more.
Of course with his last name being Decuir and living on Dathomir with the Coven and his Decuir side of the family, he tends to acknowledge them more, but he is curious a lot of his other side of the family. He has some knowledge of how his mother is treated, which makes him more wary of meeting them though.
Life With the Witches
Edit
Dante Decuir is of course treated well among the Coven for he is of Decuir blood, but he plans on earning a title all his own as he grows older and gets more powerful with the Force. He doesn't do well with living in the shadows of others and has no desire to do that.
Thread History
Edit
Character Development
Edit
Witches of Dathomir(Training/Takeovers/Ect)
Edit
Ad blocker interference detected!
Wikia is a free-to-use site that makes money from advertising. We have a modified experience for viewers using ad blockers

Wikia is not accessible if you've made further modifications. Remove the custom ad blocker rule(s) and the page will load as expected.