DarkSky Kerberos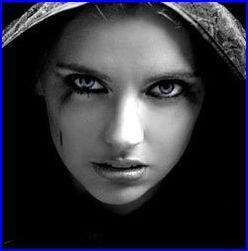 Avatar: {{{Actor}}}
Also known as
Sky Kerberos
Birthplanet
{{{Birthplace}}}
Affiliation
*The Sith Brotherhood
*The Jedi Council
*The Jedi Brotherhood
*Regnum In Potestas
*The Sith Council
Masters
Sith Ahnk
Jedi Master Rianna Organa
Apprentices
Shalden
Star Colton
Rylan Kordel (ShinigamiHellraiser)
Cha'ran (The Great Charlatan)
Alita Velos (AngelAscendant)
Cole Ashton
Kai Solaris
Miramon Terrik
Jacen Danis
Ronin Wendigo
Zyn Treyton
Kai Solaris
Jacen Danis
(*and others*)
Lightsabers
{{{Lightsaber}}}
Founder
*The Jedi Brotherhood
*Regnum In Potestas
{{{CharLabel2}}}
{{{CharData2}}}
{{{CharLabel3}}}
{{{CharData3}}}
{{{CharLabel4}}}
{{{CharData4}}}
{{{CharLabel5}}}
{{{CharData5}}}
{{{CharLabel6}}}
{{{CharData6}}}
{{{CharLabel7}}}
{{{CharData7}}}
{{{CharLabel8}}}
{{{CharData8}}}
{{{PhysLabel1}}}
{{{PhysData1}}}
{{{PhysLabel2}}}
{{{PhysData2}}}
{{{PhysLabel3}}}
{{{PhysData3}}}
{{{PhysLabel4}}}
{{{PhysData4}}}
{{{PhysLabel5}}}
{{{PhysData5}}}
{{{PhysLabel6}}}
{{{PhysData6}}}
{{{PhysLabel7}}}
{{{PhysData7}}}
{{{PhysLabel8}}}
{{{PhysData8}}}
Family members
{{{Family}}}
Significant other
{{{SigOther}}}
Grandparents
{{{Grandparents}}}
Great grandparents
{{{GreatGrandParents}}}
Aunts and uncles
{{{AuntsUncles}}}
Other family
{{{OtherFamily}}}
{{{FamLabel1}}}
{{{FamData1}}}
{{{FamLabel2}}}
{{{FamData2}}}
{{{FamLabel3}}}
{{{FamData3}}}
{{{FamLabel4}}}
{{{FamData4}}}
{{{FamLabel5}}}
{{{FamData5}}}
{{{FamLabel6}}}
{{{FamData6}}}
{{{FamLabel7}}}
{{{FamData7}}}
{{{FamLabel8}}}
{{{FamData8}}}
Brief Personal History:
Edit
Due to events on Ilum, Sky has no memories surrounding her early life, including forgetting her given name. She chose to call herself Dark Sky because she was always drawn to what lay beyond in the depths of the galaxy, and 'the darker the sky, the brighter the stars'. She was drawn to Planet Yinchorr and was taught the Royal Guard fighting form of Echani, as an apprentice under her father's former trainer. As a final trial to her training, she killed her counterpart, Cerberus, and in honor of him took his name as her last. Sky then joined the ranks of the Sith Brotherhood and among other things; she underwent Projective hypnosis with Ahnk on Ithor to recover pieces of her past. Due to certain tragedies and loses including the supposed death of her master and end of her faction, she decided to change her affiliation to the light side- to learn more about the enemy- and joined the Jedi Council as Jedi Padawan under Rianna Organa.
As Jedi she fell in love with fellow former Sith, Jedi Knight Darth Shule (Je'gan Olra'en) and being blinded by love and the mind surgery which Shule (Je'gan) performed on her, Sky stayed with the Jedi even though constantly haunted by her darkside and together with Shule earned the ranks of Jedi Master. Shule and Sky finally started a new faction on Yinchorr, The Jedi Brotherhood. During her time on Naboo and Yinchorr, she took part in many fights including two several with Baruku (one where she disarmed her nemesis), with Remy, Warren, Narius, Korran, Emalfni, and others. Though she could no longer deny who she was even after all Je'gan efforts and at the Battle of Korriban, she came to accept her destiny with the dark side during her duel with Malice.
Finally embracing her true self and destiny, Sky moved to Ziost and formed the Regnum In Potestas with Anubis, Malice & Phantom and became the Horseman of Conquest. To destroy all ties with the Jedi, she traveled to the ocean world in the Yinchorr system to kill her husband, Shule in order to be sure never again would he be able to sway her to deny her true self. Havoc once more followed her wake, including the first takeover of the Regnum- Battle of Ruusan, destroying and then converting Daymar & her former apprentices including Ronin, Star, Shalden, and Kai to the darkside, and many other battles. Finally after being the strongest faction on TGC during its year in existence, what could not be defeated from without, was destroyed from within and Sky betrayed Malice, defeating her brother and placing him in cryogenic sleep. Though eventually remorseful, Sky continued to plan and lead attacks against the Jedi, including Ashes of Troy where the newly formed Sith Council occupied Naboo for a time. Finally it was the underworld that called upon her, and she meet with death to be ruler of Chaos.
Family Relations:
Edit
She is the last living relative of Darth Bane. The Watchers(whom Sky & Shule eventually kill) are those who keep watch over Darth Bane's bloodline due to an ancient prophecy given by the bouncers on Ruusan. The prophecy stated that one of Bane's future ancestors would create havoc and bring death to the galaxy once more starting with Ruusan.
Darth Shule (Je'gan Olra'en)- husband. After his death she had several loves including Jedi Master Brayden Xykarn.
Cerberus Olra'en- Jedi Knight and son to Sky Kerberos. Eventually he was killed upon Kamino.
Weapons:
Edit
Dai-sho: Double bladed echani sword (made of Mandalorian iron) *Engraved Dagger & Crimson lightsaber*Je'gan's and Cerberus's pair of sky blue curved electrum plated lightsaber* Star's lightsaber*Brayden's lightsaber
Sith Infiltrator ("Scimitar")
Ad blocker interference detected!
Wikia is a free-to-use site that makes money from advertising. We have a modified experience for viewers using ad blockers

Wikia is not accessible if you've made further modifications. Remove the custom ad blocker rule(s) and the page will load as expected.