Darth Yamato
Avatar: Sam Witwer
Also known as
Darth Yamato
Rank
High Knight
Nightbrother High Knight
Titles
Dark Council Member/High Witch Council
Trainers
Koga
, Darth Ror'jhan, Santeria Decuir, Nirvana Decuir, Malice Dralclau, Invidia Decuir
Citizenship
Dantooine
Dromund Kaas
Korriban
{{{CharLabel2}}}
{{{CharData2}}}
{{{CharLabel3}}}
{{{CharData3}}}
{{{CharLabel4}}}
{{{CharData4}}}
{{{CharLabel5}}}
{{{CharData5}}}
{{{CharLabel6}}}
{{{CharData6}}}
{{{CharLabel7}}}
{{{CharData7}}}
{{{CharLabel8}}}
{{{CharData8}}}
Eye color
Brown
Gold or Red (Darkside)
{{{PhysLabel1}}}
{{{PhysData1}}}
{{{PhysLabel2}}}
{{{PhysData2}}}
{{{PhysLabel3}}}
{{{PhysData3}}}
{{{PhysLabel4}}}
{{{PhysData4}}}
{{{PhysLabel5}}}
{{{PhysData5}}}
{{{PhysLabel6}}}
{{{PhysData6}}}
{{{PhysLabel7}}}
{{{PhysData7}}}
{{{PhysLabel8}}}
{{{PhysData8}}}
{{{FamLabel2}}}
{{{FamData2}}}
{{{FamLabel3}}}
{{{FamData3}}}
{{{FamLabel4}}}
{{{FamData4}}}
{{{FamLabel5}}}
{{{FamData5}}}
{{{FamLabel6}}}
{{{FamData6}}}
{{{FamLabel7}}}
{{{FamData7}}}
{{{FamLabel8}}}
{{{FamData8}}}
"Impossible is a word to be found only in the dictionary of fools. And I am no fool. I am Darth Yamato. The Sith'ari reborn! Born to destroy and rebuild the Sith! I will restore order and peace in this galaxy! And I will do whatever it takes to do it....If you want to live, stay out of my way!"
―Darth Yamato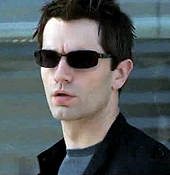 Son to Mark and Mara Kon, Darth Yamato was a leading Knight of the Sith Council. Born on Dantooine and named Savon Kon, Yamato's mother and father had died when he was 3. That led to him turning to the dark side. Learning at the feet of his master, Yamato was soon knighted, even gained a spot on the Dark Council. He was also became a Imperial, becoming a Imperial Knight, going on missions for the Empire. He left the Empire one day, and traveled to Dathomir, in order to join the Witches, in order that he could gain more power.
Yamato's Childhood
Edit
Born on Dantooine, Savon was like any other normal 3 year old child, kind and sweet, he loved his family. And they loved him back. However they was very poor, and had to work hard just to find food. One day, fed up with being poor, Mark Kon, Savon's father, joined up with a local gang, and within a month, the Kon Family were doing much better. This lasted for about a year.
But one day, Mark forgot to close the door and all of the stuff belonging to the gang was gone. Enraged, the gang's leader, a Hutt, sent a bounty Hunter to kill Mark and his family. Once there, the Bounty Hunter killed all of the Kon Family, leaving only Savon still alive. And the Bounty Hunter would have killed Savon too, but Savon had grabbed a knife and stabbed the Bounty Hunter in the back. Savon was than taken to a foster home, where he was beaten too within a inch of his life each day until he was 5 years old.
On Savon's 5th birthday, the foster family all died in a house fire. Again Savon was along. This time, he ran away before anybody could get there. Savon lived by himself on the streets, doing whatever he could to find food and safely. He was alone until he was befriended by a old smuggler, who mentored Savon.  The Smugglers name was Kent Barko. One day, when Savon was 16 years old, Kent was killed by somebody he owned money to. Savon, having seen this went to Kents side. Kent than breath his last breath. Than, with hate in his heart, used the force to break Kent's killers neck, the 1st time Savon had truly used the force to kill somebody.
Having heard about the Sith before, and liking there ideas of the strong, traveled to Korriban, the home of the Sith.
The rise of Darth Yamato
Edit
Coming soon...
Ad blocker interference detected!
Wikia is a free-to-use site that makes money from advertising. We have a modified experience for viewers using ad blockers

Wikia is not accessible if you've made further modifications. Remove the custom ad blocker rule(s) and the page will load as expected.