Emmie Verdikis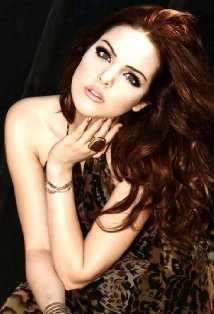 Avatar: Elizabeth Gillies
Name
Emmie Amena Verdikis
Affiliation
The Jedi Council
Apprentices
{{{Apprentices}}}
Lightsabers
white; single blade
{{{CharLabel1}}}
{{{CharData1}}}
{{{CharLabel2}}}
{{{CharData2}}}
{{{CharLabel3}}}
{{{CharData3}}}
{{{CharLabel4}}}
{{{CharData4}}}
{{{CharLabel5}}}
{{{CharData5}}}
{{{CharLabel6}}}
{{{CharData6}}}
{{{CharLabel7}}}
{{{CharData7}}}
{{{CharLabel8}}}
{{{CharData8}}}
Hair color
Dark brown-black
{{{PhysLabel1}}}
{{{PhysData1}}}
{{{PhysLabel2}}}
{{{PhysData2}}}
{{{PhysLabel3}}}
{{{PhysData3}}}
{{{PhysLabel4}}}
{{{PhysData4}}}
{{{PhysLabel5}}}
{{{PhysData5}}}
{{{PhysLabel6}}}
{{{PhysData6}}}
{{{PhysLabel7}}}
{{{PhysData7}}}
{{{PhysLabel8}}}
{{{PhysData8}}}
Family members
Verdikis Family
Nadun Family
Draclau Family
Significant other
{{{SigOther}}}
Great grandparents
{{{GreatGrandParents}}}
Other family
Feena Verdikis(step-mother)
{{{FamLabel1}}}
{{{FamData1}}}
{{{FamLabel2}}}
{{{FamData2}}}
{{{FamLabel3}}}
{{{FamData3}}}
{{{FamLabel4}}}
{{{FamData4}}}
{{{FamLabel5}}}
{{{FamData5}}}
{{{FamLabel6}}}
{{{FamData6}}}
{{{FamLabel7}}}
{{{FamData7}}}
{{{FamLabel8}}}
{{{FamData8}}}
Personality
Edit
Emmie is not very social. She has a hard time feeling like she can relate to people and would much prefer to keep to herself or be approached by someone. Though, even then, she doesn't have many social skills as they have been limited by those among her family. Friends are limited and even enemies are limited given she doesn't really seem to get out much.
As much as Emmie would, in a way, like to change this, given her schizophrenia, she feels obligated to just stay away from people so she isn't a burden and not judged.
Reading
Training
Her father
People who don't judge her
Peppermints
The smell of peppermint
Tea
Solitude
The Jedi
Meditating
Her schizophrenia
Being judged
Her stepmother
Being hated
Fire
Scaly things
Strengths
Edit
The Force
Smarts
Lightsaber combat
Knowledge
Weaknesses
Edit
Social skills
Being judged
Hand-to-hand combat
Interaction
Hating herself
Her father hating her
Being called crazy
Her schizophrenia getting worse
Not being able to control herself
Being tortured
Losing her father
Blocking her voices
Meeting more family
Possibly overcoming her lack of social skills
Not hating herself
Become a powerful Jedi
Make her father proud
Biography
Edit
Childhood
Edit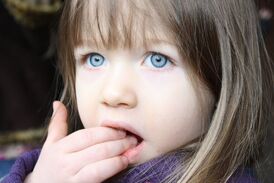 Her childhood was hard, but at the same time, her father tried to make it the best he could given their situation, as her mother did not make it through the birthing process. So it was up to her father and stepmother to raise her, even if her stepmother dreaded it dearly.
She didn't have many problems with getting along with her family she knew, but she still felt strange being with them and the fact she was not exactly planned by her father and mother, but she lived day by day even with the pressure of her stepmother and how hard she was on her. Goodbye to Sanity, Hello To Insanity
Around five or six, suddenly things started to change for Emmie, and not just because she was becoming Force sensitive, but also something was constantly on her... These voices. At first, they were not frequent enough to really be noticable, but as time passed, they seemed to come around more and more rapid.
She was scared to tell anyone about it, but eventually went to her father, and while it confused him, he tried his best to help her. The most they can think is that she inherited it from her mother's side of the family, but they aren't really sure still.
This going on caused her to become more withdrawn and not wanting to be around people, as she never felt the same. These voices all have different personalities, always telling her to do different things, always around and encouraging thoughts she thought she'd never think.
Dealing With It
Edit
While Emmie has a hard time accepting her disorder, she knows she cannot end it. While her father tries to teach her to put Force shields around her mind to block it out, they always manage to find a way out.
Sometimes Emmie has a mental breakdown or yells when she gets stressed over the voices constantly speaking to her, but it is a rather well kept secret save to those whom need to know about it.
Emmie is still in her teen years and it goes up and down for her. While sometimes moments can be good, others can be bad. The main problem is with her stepmother, Feena, but she tries to ignore her. She just tries to focus on bettering herself and handling her disorder the best she can.
Her Family
Edit
Alek Verdikis(Her father)
Edit
Despite the situation Alek was put in both ending up impregnanting another woman and losing the mother of his child to birthing troubles, Alek has always been good to Emmie. He loves her dearly as does Emmie to her father. They get along great and spend as much time as they can together.
Feena Verdikis(Her stepmother)
Edit
Emmie never got along with her stepmother, and while it probably could have been different, given the fact she was the love child of another woman while they were married, Feena never treated her as she treated her other children. For obvious reasons, but it always brought on tension between the two and it caused hell for her father. To this day, they do not get aong with each other, if not espise each other.
Madelia Nadun(Her mother)
Edit
Since Emmie never knew her mother, she can only go off what she is told and what she can find on the holonet records. She appeals to her mother and never strays from knowing she should want to make her proud just as she wants to make her father proud.
Meric Nadun(Her grandfather)
Edit
She has only met her father once, and she feels she would like to get to know him better. She wants to get to know her Nadun side of the family more. Her grandfather seemed to take to her immediately and was firm and strong on believing she belonged despite the fact of how she was concieved which also appealed to the young Verdikis.
Maddock Nadun(Her uncle)
Edit
Yet to meet...
Ashlyn Draclau(Her grandmother)
Edit
She met her grandmother only briefly, but from what she can tell, she is kind and she would be there for Emmie if she needed it, but she could sense the tension 
Aleta Draclau(Her aunt)
Edit
Joining the Jedi
Edit
One of the main reasons that Emmie joined the Jedi was because of the fact she was 
Personal Connections
Edit
Thread History
Edit
Character Development
Edit
Falling Into the Same Spectrum (Complete)
I Like The Tension(On hold)
Once Upon A Time (Incomplete)
A Penny For My Thoughts (In progress)
Jedi(Training/Takeovers/ect)
Edit
Dirty Little Secret(On hold)
This World Will Never Be What I Expected (Incomplete)
Ad blocker interference detected!
Wikia is a free-to-use site that makes money from advertising. We have a modified experience for viewers using ad blockers

Wikia is not accessible if you've made further modifications. Remove the custom ad blocker rule(s) and the page will load as expected.