Character Datasheet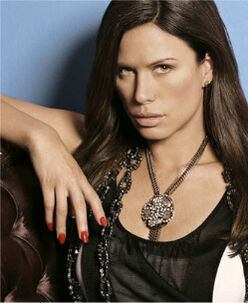 Avatar: Rhona Mitra
Also known as
Lady Báthory
Gen
Titles
Vicountess of Báthory
Weapons
Force Forged Sword
Two Blasters
{{{CharLabel2}}}
{{{CharData2}}}
{{{CharLabel3}}}
{{{CharData3}}}
{{{CharLabel4}}}
{{{CharData4}}}
{{{CharLabel5}}}
{{{CharData5}}}
{{{CharLabel6}}}
{{{CharData6}}}
{{{CharLabel7}}}
{{{CharData7}}}
{{{CharLabel8}}}
{{{CharData8}}}
Species
1/2 Garhoon 1/2 Human
Weight
110 lbs (49.89 kg)
{{{PhysLabel4}}}
{{{PhysData4}}}
{{{PhysLabel5}}}
{{{PhysData5}}}
{{{PhysLabel6}}}
{{{PhysData6}}}
{{{PhysLabel7}}}
{{{PhysData7}}}
{{{PhysLabel8}}}
{{{PhysData8}}}
Father
Gerran Báthory of Somlyo
Mother
Nicole Delancre Báthory
Aunts and uncles
Darth Iscariot (Senator Dio)
Cousins
Darth Báthory
Darth Midian
Lady Bathory
{{{FamLabel2}}}
{{{FamData2}}}
{{{FamLabel3}}}
{{{FamData3}}}
{{{FamLabel4}}}
{{{FamData4}}}
{{{FamLabel5}}}
{{{FamData5}}}
{{{FamLabel6}}}
{{{FamData6}}}
{{{FamLabel7}}}
{{{FamData7}}}
{{{FamLabel8}}}
{{{FamData8}}}

Geneva Báthory is a Garhoon/Human hybrid, Sith Apprentice and sister to Cyrena Báthory. Born into one of the six Great Houses, Geneva holds the title of a Vicountess and much like her older sister, was treated to all thinkable luxuries known in the galaxy and extremly highly educated.
As an Apprentice to the Sith Mistress Anesia Jy'Vun, her Sith training is underway.
Biography
Edit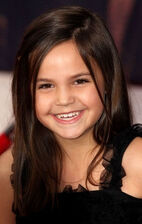 Childhood
Edit
Geneva Báthory was born as the second and youngest daughter to Lady Nicole Delancre Báthory and Lord Gerran Báthory of Somlyo, as a member of the house of Doan and as her sister, her childhood was filled with luxuries and all and any possibilities to which she desired or her parents saw fit for her.
By the age of four, her tutoring in educate and posture began. By the age of ten, she was an adept user of three different languages and two different writing languages. She was educated to play several different instruments.
Promised to a Man
Edit
Her education continued for the most time of the following ten years after which her sister was already given a suitable position in the family company while Geneva was chosen a much older man to be her husband in five years to come. By the time this period was done, the man was found brutally murdered in the garden of their family home.
According to what a few servants stated, the man wanted to take advantage of his wife-to-be and make clear that she was his. But they did not dare to speak of what had actually happened to him. The truth is, Geneva suck him dry out of anger for the fact that she was betrothed to someone she could not stand and someone who wanted to take more then he was given. This is probably one of the rare occasions in which Geneva had taken the blood of someone older then her, and even more a man.
After she had lost her fiancé, Geneva took it on herself to find herself a tutor to train her in swordsmanship and later in the use of various firing weapons. She chooses not to use most of them though she always travels with a sword and a gun.
For the most of her life, Geneva has lived on her birth planet, in her family house. She travels the galaxy from time to time, out of recreation and fun and sometimes even to get a taste on something different on her menu. She gets along with her sister to the point of common curtsy in public. When they were still very young, she often followed her around and wanted to be around her. But she learned soon enough she was never going to have a perfect sisterly relationship with Cyrena so she gave it up.
Part of her still wonders whether they could have a normal relationship one day but she's given up of suggesting such a thing and simply plays around and usually can't stand her guts deep inside. It's merely a reflection of what she knew Cyrena feels for her and it she can't help herself anymore, especially since it's been going on for so long.
She's recently discovered that her parents are planning to marry her off again unless she finds a husband. The idea upsets her to the core but she hasn't actually been looking to find a replacement for their threat since it's simply isn't something that she does in her life.
Because It is Time
Edit
Geneva meets Anesia and begins her training.
Army or Not, You Must Realize, You are Doomed
Edit
Her new Master takes her to Utapau.
To be continued...
Personality
Edit
As the second daughter of the Doan house, Geneva was given far more liberty then her older sister Cyrena and yet and the same time, she was always reminded of her responsibilities that come with her title and not being able to act like any common people. She breathes with aristocracy and diplomacy in most occasions. She's seen enough to be tired of a lot of things while still curious about many other things she has yet to experience. Still, she likes to remind people of the age difference and she likes the sense that she's been through more then most people who barely live to their hundreds.
Like people in her specie, Geneva feeds on blood. Unlike her older sister, she doesn't have the any kind of rumors and mysteries around her but at the same time, like her sister she prefers the taste of the young rather then the old and usually girls. She doesn't kill them. She loves to leave them living when she's done with them and he enjoy the concept of cutting into their skin as much as biting them.
Abilities
Edit
Known Force abilities: Basic Telekinesis, Telepathy, Alter Elements (Earth)
Personal Posessions
Edit
Weapons
Force forged sword, blasters
Transportation
Geneva's ship
Roleplay Activity
Edit
Training Threads
Training others
Social threads / Character Development
Faction threads
Ad blocker interference detected!
Wikia is a free-to-use site that makes money from advertising. We have a modified experience for viewers using ad blockers

Wikia is not accessible if you've made further modifications. Remove the custom ad blocker rule(s) and the page will load as expected.