Hailie Santori
Avatar: Raven Riley
Name
Brisarias Hailie Santori
Rank
Nightsister Apprentice
Languages
Galactic Basic
Dathomiri
{{{CharLabel3}}}
{{{CharData3}}}
{{{CharLabel4}}}
{{{CharData4}}}
{{{CharLabel5}}}
{{{CharData5}}}
{{{CharLabel6}}}
{{{CharData6}}}
{{{CharLabel7}}}
{{{CharData7}}}
{{{CharLabel8}}}
{{{CharData8}}}
Species
Dathomiri
Lorrdian
Height
5 foot and 5 inches
{{{PhysLabel1}}}
{{{PhysData1}}}
{{{PhysLabel2}}}
{{{PhysData2}}}
{{{PhysLabel3}}}
{{{PhysData3}}}
{{{PhysLabel4}}}
{{{PhysData4}}}
{{{PhysLabel5}}}
{{{PhysData5}}}
{{{PhysLabel6}}}
{{{PhysData6}}}
{{{PhysLabel7}}}
{{{PhysData7}}}
{{{PhysLabel8}}}
{{{PhysData8}}}
Family members
{{{Family}}}
Significant other
{{{SigOther}}}
Grandparents
{{{Grandparents}}}
Great grandparents
{{{GreatGrandParents}}}
Aunts and uncles
{{{AuntsUncles}}}
Other family
{{{OtherFamily}}}
{{{FamLabel2}}}
{{{FamData2}}}
{{{FamLabel3}}}
{{{FamData3}}}
{{{FamLabel4}}}
{{{FamData4}}}
{{{FamLabel5}}}
{{{FamData5}}}
{{{FamLabel6}}}
{{{FamData6}}}
{{{FamLabel7}}}
{{{FamData7}}}
{{{FamLabel8}}}
{{{FamData8}}}
Overview of a Witch CloneEdit
For this life
I think she knows
There's nothing left to show
Lose your faith
In a world
And the seeds can't be resown
Curtains drawn
She looks behind
No magic left to find
The truth you're not supposed to know
Her eyes saw long ago


With all I am
I stand alone
In fields that I have grown
But if there's nothing left to hold
Let the angels take a soul


AppearanceEdit

Hair Color: Raven w/Red streaks
Eye Colour: Brown
Skin Colour: Tanned
Distinguishing Marks: None.

The Mind of a Demented CloneEdit
Psychological ProfileEdit
Disorder | Rating
Paranoid: Very High
Schizoid: High
Schizotypal: Very High
Antisocial: High
Borderline: Very High
Histrionic: High
Narcissistic: Very High
Avoidant: Very High
Dependent: High
Obsessive-Compulsive: High

We All Have a Place In HellEdit
Seventh Level of Hell
Guarded by the Minotaur, who snarls in fury, and encircled within the river Phlegethon, filled with boiling blood, is the Seventh Level of Hell. The violent, the assasins, the tyrants, and the war-mongers lament their pitiless mischiefs in the river, while centaurs armed with bows and arrows shoot those who try to escape their punishment. The stench here is overpowering. This level is also home to the wood of the suicides- stunted and gnarled trees with twisting branches and poisoned fruit. At the time of final judgement, their bodies will hang from their branches. In those branches the Harpies, foul birdlike creatures with human faces, make their nests. Beyond the wood is scorching sand where those who committed violence against God and nature are showered with flakes of fire that rain down against their naked bodies. Blasphemers and sodomites writhe in pain, their tongues more loosed to lamentation, and out of their eyes gushes forth their woe. Usurers, who followed neither nature nor art, also share company in the Seventh Level.

Level | Score
Purgatory | Very Low
Level 1 - Limbo | Very Low
Level 2 | Extreme
Level 3 | Moderate
Level 4 | Very High
Level 5 | Extreme
Level 6 - The City of Dis | Moderate
Level 7 | Extreme
Level 8 - The Malebolge | Extreme
Level 9 - Cocytus | Extreme

Things We Hold CloseEdit
Family ConnectionsEdit
Unnatural Matron
- Cloned from Aria on Saleucami along with several others that the various Masters created at the same time to further their own reach, and cause widespread chaos and mayhem in their name.
Confusing Sister/Aunt
- As Netalia is her clone template's younger sister, the relation to Hailie herself remains ever confusing as to if she is a sibling or to be treated as an Aunt as Hailie is unofficially her template's 'Daughter'.
PossessionsEdit

-  Crafted in a similar style to her template's weapon; Blade color - Orange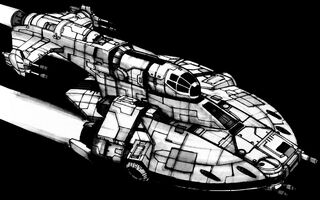 - VCX-700 heavy courier 
Training DatabaseEdit
Apprentices:Edit
-Past and Present-
Speciality TrackEdit
Necromancy
Mentalism
Meteoromancy
Built To SinEdit
Character DevelopmentEdit
Faction Roleplay ListingEdit
All My Secrets Lies On Saleucami, many clones are birthed from the cloning vats, each one belonging to a Prestige of the Coven, as they all had crafted a single clone with the same purpose - to spread chaos and destruction at their progenitor's whim. Barely minutes old, yet appearing in their mid to late teens, these clones took their first steps and their first breaths. One in particular was Brisarias Hailie Santori, who was named by her own so-called Mother, Aria Decuir. A name that she quickly learned to abhor and go by their shared middle name of Hailie.
Attack of The Witch Clones The Witch Clones and some of the Coven in their first act of war set their sights upon Iridonia to great success. Each Clone arrived as a perfect copy of their template, with all of their powers and spells, but in the aftermath their bodies expended the last remnants of such power and were forced to re-learn everything they already knew within their mind and strengthen their bodies and connections to the Force once more.
Training RelatedEdit
Angels Take A Soul Training and tutledge begins under the nephew of her template, Isaac Decuir.
Ad blocker interference detected!
Wikia is a free-to-use site that makes money from advertising. We have a modified experience for viewers using ad blockers

Wikia is not accessible if you've made further modifications. Remove the custom ad blocker rule(s) and the page will load as expected.