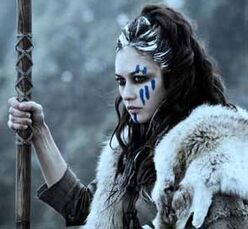 Avatar: Olga Kurylenko
Titles
Bright Sun Clan Mother
{{{CharLabel1}}}
{{{CharData1}}}
{{{CharLabel2}}}
{{{CharData2}}}
{{{CharLabel3}}}
{{{CharData3}}}
{{{CharLabel4}}}
{{{CharData4}}}
{{{CharLabel5}}}
{{{CharData5}}}
{{{CharLabel6}}}
{{{CharData6}}}
{{{CharLabel7}}}
{{{CharData7}}}
{{{CharLabel8}}}
{{{CharData8}}}
Eye color
Iridescent Blue
{{{PhysLabel1}}}
{{{PhysData1}}}
{{{PhysLabel2}}}
{{{PhysData2}}}
{{{PhysLabel3}}}
{{{PhysData3}}}
{{{PhysLabel4}}}
{{{PhysData4}}}
{{{PhysLabel5}}}
{{{PhysData5}}}
{{{PhysLabel6}}}
{{{PhysData6}}}
{{{PhysLabel7}}}
{{{PhysData7}}}
{{{PhysLabel8}}}
{{{PhysData8}}}
Family members
{{{Family}}}
Grandparents
{{{Grandparents}}}
Great grandparents
{{{GreatGrandParents}}}
Aunts and uncles
{{{AuntsUncles}}}
{{{FamLabel1}}}
{{{FamData1}}}
{{{FamLabel2}}}
{{{FamData2}}}
{{{FamLabel3}}}
{{{FamData3}}}
{{{FamLabel4}}}
{{{FamData4}}}
{{{FamLabel5}}}
{{{FamData5}}}
{{{FamLabel6}}}
{{{FamData6}}}
{{{FamLabel7}}}
{{{FamData7}}}
{{{FamLabel8}}}
{{{FamData8}}}

Inara Ka is the Clan Mother of the Bright Sun Clan, a Rogue Jedi Knight and part of the newly formed Council of Clan Leaders formed on Aaris III between the Allyan Clan Mothers and Fathers.
Biography
Edit
Early Life
Edit
To be added...
Personality and Traits
Edit
To be added...
Powers and Abilities
Edit
To be added...
To be added...
Ad blocker interference detected!
Wikia is a free-to-use site that makes money from advertising. We have a modified experience for viewers using ad blockers

Wikia is not accessible if you've made further modifications. Remove the custom ad blocker rule(s) and the page will load as expected.