Isaac Decuir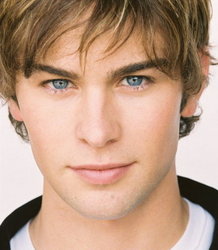 Avatar: Chace Crawford
Affiliation
Witches of Dathomir
{{{CharLabel1}}}
{{{CharData1}}}
{{{CharLabel2}}}
{{{CharData2}}}
{{{CharLabel3}}}
{{{CharData3}}}
{{{CharLabel4}}}
{{{CharData4}}}
{{{CharLabel5}}}
{{{CharData5}}}
{{{CharLabel6}}}
{{{CharData6}}}
{{{CharLabel7}}}
{{{CharData7}}}
{{{CharLabel8}}}
{{{CharData8}}}
Species
Celestial
Dathomiri
Morganian
{{{PhysLabel1}}}
{{{PhysData1}}}
{{{PhysLabel2}}}
{{{PhysData2}}}
{{{PhysLabel3}}}
{{{PhysData3}}}
{{{PhysLabel4}}}
{{{PhysData4}}}
{{{PhysLabel5}}}
{{{PhysData5}}}
{{{PhysLabel6}}}
{{{PhysData6}}}
{{{PhysLabel7}}}
{{{PhysData7}}}
{{{PhysLabel8}}}
{{{PhysData8}}}
Family members
Decuir Family
Siblings
Sephoria Decuir
Cassiel Decuir
Krishna Decuir
Dharma Decuir
Angelus Decuir
Invidia Decuir
Nymphadora Decuir
Max Lee
Azalyn prennis
Celeste Decuir
Ariel Decuir
Grandparents
Shiva Decuir
Vishnu Merchion
Great grandparents
{{{GreatGrandParents}}}
Aunts and uncles
{{{AuntsUncles}}}
Other family
Aria Santori
{{{FamLabel1}}}
{{{FamData1}}}
{{{FamLabel2}}}
{{{FamData2}}}
{{{FamLabel3}}}
{{{FamData3}}}
{{{FamLabel4}}}
{{{FamData4}}}
{{{FamLabel5}}}
{{{FamData5}}}
{{{FamLabel6}}}
{{{FamData6}}}
{{{FamLabel7}}}
{{{FamData7}}}
{{{FamLabel8}}}
{{{FamData8}}}

Isaac is one who is not spoiled and works hard to gain whatever he wants. He is very loyal to his family. Especially his mother, Santeria Decuir. The same could not be said for outsiders. He is often quiet and listens to his mother and does as told. He continuously trys his best to prove himself to be worthy of his mothers love. Which can lead him to take things seriously. His siblings are very important to him and will go to great lengths to protect them. He will, however, show no mercy to his siblings if he deeds them weak.
Ad blocker interference detected!
Wikia is a free-to-use site that makes money from advertising. We have a modified experience for viewers using ad blockers

Wikia is not accessible if you've made further modifications. Remove the custom ad blocker rule(s) and the page will load as expected.