Katarine Ryiah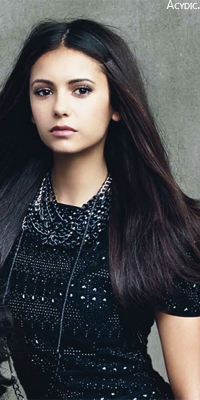 Avatar: Nina Dobrev
Name
Katarine Alysabeth Ryiah
Apprentices
{{{Apprentices}}}
Lightsabers
{{{Lightsaber}}}
Citizenship
Naboo
Dantooine

Affiliation
The Jedi Council
The Ryiah Family
{{{CharLabel7}}}
{{{CharData7}}}
{{{CharLabel8}}}
{{{CharData8}}}
Species
Zodiac - Gemini Doppelganger
{{{PhysLabel1}}}
{{{PhysData1}}}
{{{PhysLabel2}}}
{{{PhysData2}}}
{{{PhysLabel3}}}
{{{PhysData3}}}
{{{PhysLabel4}}}
{{{PhysData4}}}
{{{PhysLabel5}}}
{{{PhysData5}}}
{{{PhysLabel6}}}
{{{PhysData6}}}
{{{PhysLabel7}}}
{{{PhysData7}}}
{{{PhysLabel8}}}
{{{PhysData8}}}
{{{FamLabel6}}}
{{{FamData6}}}
{{{FamLabel7}}}
{{{FamData7}}}
{{{FamLabel8}}}
{{{FamData8}}}
Training Information
[[Image:|248px|Training Information|]]
Avatar: {{{Actor}}}
Affiliation
The Jedi Council
Apprentices
{{{Apprentices}}}
Lightsabers
{{{Lightsaber}}}
{{{CharLabel3}}}
{{{CharData3}}}
{{{CharLabel4}}}
{{{CharData4}}}
{{{CharLabel5}}}
{{{CharData5}}}
{{{CharLabel6}}}
{{{CharData6}}}
{{{CharLabel7}}}
{{{CharData7}}}
{{{CharLabel8}}}
{{{CharData8}}}
{{{PhysLabel1}}}
{{{PhysData1}}}
{{{PhysLabel2}}}
{{{PhysData2}}}
{{{PhysLabel3}}}
{{{PhysData3}}}
{{{PhysLabel4}}}
{{{PhysData4}}}
{{{PhysLabel5}}}
{{{PhysData5}}}
{{{PhysLabel6}}}
{{{PhysData6}}}
{{{PhysLabel7}}}
{{{PhysData7}}}
{{{PhysLabel8}}}
{{{PhysData8}}}
{{{FamLabel6}}}
{{{FamData6}}}
{{{FamLabel7}}}
{{{FamData7}}}
{{{FamLabel8}}}
{{{FamData8}}}
Bloodlines
[[Image:|248px|Bloodlines|]]
Avatar: {{{Actor}}}
Apprentices
{{{Apprentices}}}
Lightsabers
{{{Lightsaber}}}
{{{CharLabel2}}}
{{{CharData2}}}
{{{CharLabel3}}}
{{{CharData3}}}
{{{CharLabel4}}}
{{{CharData4}}}
{{{CharLabel5}}}
{{{CharData5}}}
{{{CharLabel6}}}
{{{CharData6}}}
{{{CharLabel7}}}
{{{CharData7}}}
{{{CharLabel8}}}
{{{CharData8}}}
{{{PhysLabel1}}}
{{{PhysData1}}}
{{{PhysLabel2}}}
{{{PhysData2}}}
{{{PhysLabel3}}}
{{{PhysData3}}}
{{{PhysLabel4}}}
{{{PhysData4}}}
{{{PhysLabel5}}}
{{{PhysData5}}}
{{{PhysLabel6}}}
{{{PhysData6}}}
{{{PhysLabel7}}}
{{{PhysData7}}}
{{{PhysLabel8}}}
{{{PhysData8}}}
Siblings
Daxium Ryiah; Twin
{{{FamLabel7}}}
{{{FamData7}}}
{{{FamLabel8}}}
{{{FamData8}}}
Description
[[Image:|248px|Description|]]
Avatar: {{{Actor}}}
Apprentices
{{{Apprentices}}}
Lightsabers
{{{Lightsaber}}}
{{{CharLabel2}}}
{{{CharData2}}}
{{{CharLabel3}}}
{{{CharData3}}}
{{{CharLabel4}}}
{{{CharData4}}}
{{{CharLabel5}}}
{{{CharData5}}}
{{{CharLabel6}}}
{{{CharData6}}}
{{{CharLabel7}}}
{{{CharData7}}}
{{{CharLabel8}}}
{{{CharData8}}}
{{{PhysLabel2}}}
{{{PhysData2}}}
{{{PhysLabel3}}}
{{{PhysData3}}}
{{{PhysLabel4}}}
{{{PhysData4}}}
{{{PhysLabel5}}}
{{{PhysData5}}}
{{{PhysLabel6}}}
{{{PhysData6}}}
{{{PhysLabel7}}}
{{{PhysData7}}}
{{{PhysLabel8}}}
{{{PhysData8}}}
{{{FamLabel6}}}
{{{FamData6}}}
{{{FamLabel7}}}
{{{FamData7}}}
{{{FamLabel8}}}
{{{FamData8}}}
Katarine Ryiah is a female Jedi Master in The Gungan Council universe.  She joined TGC on February 19th 2007.   Katarine has been an influential member on many TGC factions, leading several Jedi factions and Rebel factions.  She was inducted to the TGC Hall of Fame in 2009.   Katarine, or KitKat as she is known around the board is a nice, friendly spirit with a bit of a Johnny Depp obsession. 
Character Overview
Edit
Personality
Edit
Katarine is a very kind hearted soul.  She wears her heart on her sleeve and always tries to act with love in mind.  She truly believes that one must never hide their heart.   She is a soft and gentle woman devoted to the lightside.   She is currently the leader of the Jedi Investigators or Jedi Crime Scene Investigators (JCSI).
Strengths
- Mind Tricks/ Defense
- Force Skills
- Investigative Skills. 
- Slicing
Weaknesses
Edit
- Her heart.   Katarine is easily manipulated in her quest to make everyone happy.
- Battle Skills.  Although able to hold her own Katarine is by no means a duelists.
- Piloting Skills - basic at best
- Lack of Confidence
Allighnment
Edit
Chaotic Good
A chaotic good character acts as his conscience directs him with little regard for what others expect of him. He makes his own way, but he's kind and benevolent. He believes in goodness and right but has little use for laws and regulations. He hates it when people try to intimidate others and tell them what to do. He follows his own moral compass, which, although good, may not agree with that of society.
Chaotic good is the best alignment you can be because it combines a good heart with a free spirit.
Katarine was born on an unidentified outer rim world with two moons.  She is believed to be the fulfillment of a religious prophecy for her family.  This belief has haunted Katarine and forced her twin to chase her across the galaxy.   After running away from home Katarine joined The Jedi Council and learned to serve the lightside of the Force.</p>
Ad blocker interference detected!
Wikia is a free-to-use site that makes money from advertising. We have a modified experience for viewers using ad blockers

Wikia is not accessible if you've made further modifications. Remove the custom ad blocker rule(s) and the page will load as expected.