Korvas Gallia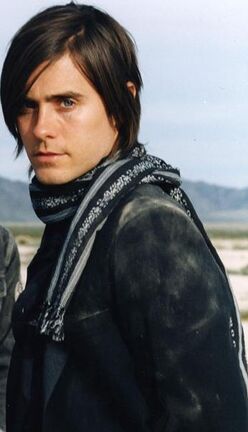 Avatar: Jared Leto
Birthplanet
{{{Birthplace}}}
Affiliation
The Alliance - Jedi Council
Lightsabers
{{{Lightsaber}}}
{{{CharLabel1}}}
{{{CharData1}}}
{{{CharLabel2}}}
{{{CharData2}}}
{{{CharLabel3}}}
{{{CharData3}}}
{{{CharLabel4}}}
{{{CharData4}}}
{{{CharLabel5}}}
{{{CharData5}}}
{{{CharLabel6}}}
{{{CharData6}}}
{{{CharLabel7}}}
{{{CharData7}}}
{{{CharLabel8}}}
{{{CharData8}}}
{{{PhysLabel1}}}
{{{PhysData1}}}
{{{PhysLabel2}}}
{{{PhysData2}}}
{{{PhysLabel3}}}
{{{PhysData3}}}
{{{PhysLabel4}}}
{{{PhysData4}}}
{{{PhysLabel5}}}
{{{PhysData5}}}
{{{PhysLabel6}}}
{{{PhysData6}}}
{{{PhysLabel7}}}
{{{PhysData7}}}
{{{PhysLabel8}}}
{{{PhysData8}}}
Family members
{{{Family}}}
Significant other
{{{SigOther}}}
Grandparents
{{{Grandparents}}}
Great grandparents
{{{GreatGrandParents}}}
Aunts and uncles
{{{AuntsUncles}}}
Other family
{{{OtherFamily}}}
{{{FamLabel1}}}
{{{FamData1}}}
{{{FamLabel2}}}
{{{FamData2}}}
{{{FamLabel3}}}
{{{FamData3}}}
{{{FamLabel4}}}
{{{FamData4}}}
{{{FamLabel5}}}
{{{FamData5}}}
{{{FamLabel6}}}
{{{FamData6}}}
{{{FamLabel7}}}
{{{FamData7}}}
{{{FamLabel8}}}
{{{FamData8}}}
Biography
Edit
"Well, it's a bit of a long story..."
- Korvas Gallia
Childhood and Early Life
Edit
As the only son of a sucessful banker on Mirial, Korvas was born into a life of privilege. Privately tutored at his father's estate since he was a toddler, he missed out on the deeply religious, tribal life of many native Mirialans, as his father intended for him to enter the Galactic banking trade upon adulthood. His family often spent vacations on various resort worlds, though many Korvas was too young to even remember. He held a close attachment to his father during these years, who taught him how to fly a speeder and even their family yacht.
Around Korvas' 9th birthday, something would happen that changed the course of his life. His father had brought the whole family along for what would have been a short business trip to Corellia. After being trailed from a space station, their ship was overtaken by pirates, who set to ransack the ship. When they found nothing of great value onboard, they executed Korvas' father in front of the young boy. The image of his father's lifeless body would be a haunting rreminder of his past for years to come.
Sold into slavery by the very same group of pirates, Korvas was separated from his mother, whom he never saw again. This was followed by a few years of bouncing around the Outer Rim, being bought and sold as a personal slave by various wealthy merchants. It was during this time that Korvas began to notice his latent Force sensitivity, noting that he could sense other's feelings. Predict their actions even. He kept these abilities to himself, however, for fear of what his masters would do to him. It wasn't until he was bought by a wealthy Kuatian engineer that Korvas' life began to turn around. His new master made him an indentured servant, allowing him to earn wages as a butler and personal attendant. He stayed with his master on Kuat until the age of 19, when he was allowed to buy his freedom. Thanking his old owner for his fair treatment, Korvas left to make his own life in the Galaxy.
Entering The Jedi Order
Edit
After leaving life as a slave, Korvas entered his 20th year of life with the decision to pursue Jedi training. Convinced that his special abilities were in a connection to the Force, he made his way across the Galaxy to Naboo. Arriving there, he was greeted by a fiery red headed Jedi Master named Satkia Riker and was later accepted as her Padawan learner.
He/she did this on...
Characteristics
Edit
Physical Attributes
Edit
Both of Korvas' parents were of mixed Human and Mirialan heritage, which left their son with a very light skin tone for a Mirialan. This coupled with his lack of traditional Mirialan facial tattoos, due to his somewhat sheltered early life, almost leaves him indistinguishable from a baseline Human.
Personality
Edit
He/She is very....
Powers and Abilities
Edit
Languages
Edit
Galactic Basic
Mirialan (Although he rarely encounters another speaker to converse with)
The Force
Edit
Is well versed in this and weak in this...
Swordsmanship
Edit
Can stabbity stabbity....
Martial Artist
Edit
Hi-YAH!
Weaknesses
Edit
Faults flaws etc, no one is perfect
Assets and Possessions
Edit
Sabers, blasters and your favorite kill toy
I haz a ship! It is this!
Ad blocker interference detected!
Wikia is a free-to-use site that makes money from advertising. We have a modified experience for viewers using ad blockers

Wikia is not accessible if you've made further modifications. Remove the custom ad blocker rule(s) and the page will load as expected.