Character Datasheet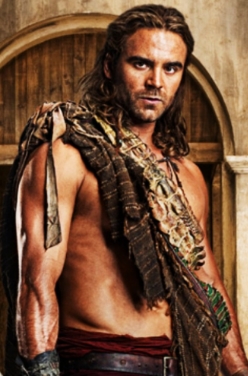 Avatar: Dustin Clare
{{{CharLabel2}}}
{{{CharData2}}}
{{{CharLabel3}}}
{{{CharData3}}}
{{{CharLabel4}}}
{{{CharData4}}}
{{{CharLabel5}}}
{{{CharData5}}}
{{{CharLabel6}}}
{{{CharData6}}}
{{{CharLabel7}}}
{{{CharData7}}}
{{{CharLabel8}}}
{{{CharData8}}}
{{{PhysLabel4}}}
{{{PhysData4}}}
{{{PhysLabel5}}}
{{{PhysData5}}}
{{{PhysLabel6}}}
{{{PhysData6}}}
{{{PhysLabel7}}}
{{{PhysData7}}}
{{{PhysLabel8}}}
{{{PhysData8}}}
Father
Mortigan Alban Heruin
{{{FamLabel2}}}
{{{FamData2}}}
{{{FamLabel3}}}
{{{FamData3}}}
{{{FamLabel4}}}
{{{FamData4}}}
{{{FamLabel5}}}
{{{FamData5}}}
{{{FamLabel6}}}
{{{FamData6}}}
{{{FamLabel7}}}
{{{FamData7}}}
{{{FamLabel8}}}
{{{FamData8}}}

Mercureus Hawk is the current clan father for the Blue Coral Divers Clan, having inherited the position from his father Mortigan Alban Heruin. His mother was the Singing Mountain Clan Healer Na'ala Hawk but once he arrived into the world, he was given to his father and raised with the Blue Coral Divers Clan. While always knowing who his maternal family was, he was kept away from them. As a young man, he wandered into the Singing Mountain Clan territory and was claimed by his little sister Curupira D'Arr Hawk before any of them knew of their connection. 
After the Nightsister attack where many of the Singing Mountain Clan members died, Satara Hawk was called by Mercureus' father and began the young man's training. 
When he came of age, he went out to become a Jedi and achieved knighthood under his Master Midnight Rapture. Currently, he is in a relationship with Anara Valnor.
Physical Appearance
Edit
To be added...

Personality
Edit
To be added...

Powers, Abilities and Training
Edit
To be added...

Personal Possessions
Edit
To be added...

Biography
Edit
To be added...

Roleplays
Edit
Training Threads

Training Others

Social Threads/Character Development

Faction Threads

Seasonal Threads

Ad blocker interference detected!
Wikia is a free-to-use site that makes money from advertising. We have a modified experience for viewers using ad blockers

Wikia is not accessible if you've made further modifications. Remove the custom ad blocker rule(s) and the page will load as expected.