Mona Lisa Vasta
Avatar: Eliza Dushku
Name
Mona Lisa Serenity Vasta
Apprentices
{{{Apprentices}}}
Lightsabers
single blade; yellow
{{{CharLabel1}}}
{{{CharData1}}}
{{{CharLabel2}}}
{{{CharData2}}}
{{{CharLabel3}}}
{{{CharData3}}}
{{{CharLabel4}}}
{{{CharData4}}}
{{{CharLabel5}}}
{{{CharData5}}}
{{{CharLabel6}}}
{{{CharData6}}}
{{{CharLabel7}}}
{{{CharData7}}}
{{{CharLabel8}}}
{{{CharData8}}}
Species
Hapan
Dathomiri
Corellian
Eye color
Chocolate Brown
{{{PhysLabel1}}}
{{{PhysData1}}}
{{{PhysLabel2}}}
{{{PhysData2}}}
{{{PhysLabel3}}}
{{{PhysData3}}}
{{{PhysLabel4}}}
{{{PhysData4}}}
{{{PhysLabel5}}}
{{{PhysData5}}}
{{{PhysLabel6}}}
{{{PhysData6}}}
{{{PhysLabel7}}}
{{{PhysData7}}}
{{{PhysLabel8}}}
{{{PhysData8}}}
Family members
{{{Family}}}
Significant other
{{{SigOther}}}
Grandparents
Venus Vasta(d.)
Great grandparents
{{{GreatGrandParents}}}
Aunts and uncles
{{{AuntsUncles}}}
Other family
{{{OtherFamily}}}
{{{FamLabel1}}}
{{{FamData1}}}
{{{FamLabel2}}}
{{{FamData2}}}
{{{FamLabel3}}}
{{{FamData3}}}
{{{FamLabel4}}}
{{{FamData4}}}
{{{FamLabel5}}}
{{{FamData5}}}
{{{FamLabel6}}}
{{{FamData6}}}
{{{FamLabel7}}}
{{{FamData7}}}
{{{FamLabel8}}}
{{{FamData8}}}

"Whoa, Mona Lisa, I'd pay to see you frown!"
Personality
Edit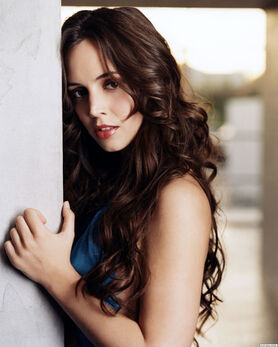 Mona Lisa has always liked being a mystery to people. She found it fun to play around like that and keep people guessing. She's a fighter at heart, and she's always been that way. She likes being a little playful at times though, it depends on who she is around.
She has an allure about her that tends to draw people in easily. Like she has a welcoming aura about her, but she can also be a mouse trap when it comes to such things. Her smile can be her most decieving feature. You never really know what she is thinking.
She is far more than she seems, and she loves taking people off guard.
Dancing
Smiling
Being around people
Decieving people
Being alluring
Mysteries
Spell casting
Learning new things
Boys
Rejection
Anger
Being alone
Love
Relationships
Opening up
Caring too much for someone
Strengths
Edit
Being able to overcome obstacles
Her mental control
Her ability to control her emotions in most situations
Her ability to connect with people
Spell casting
Gymnast
Weaknesses
Edit
Ticklish
Rejection
Caring
Semi-klutz
Being alone forever
Losing the little bit she has
Being a disappointment
Being rejected
Caring for someone in a relationship way
Biography
Edit
Childhood
Edit
Teenage Years
Edit
Her Father's Death
Edit
Life With The Witches
Edit
Apprentice
Edit
To be filled...
To be filled....
Thread History
Edit
Character Development
Edit
The Witches of Dathomir(Training/Takeovers/ect)
Edit
Work Hard, Play Hard (In progress)
I'm Moving On By Letting Go (On hold-ish)
Ad blocker interference detected!
Wikia is a free-to-use site that makes money from advertising. We have a modified experience for viewers using ad blockers

Wikia is not accessible if you've made further modifications. Remove the custom ad blocker rule(s) and the page will load as expected.