Myrkrull Lore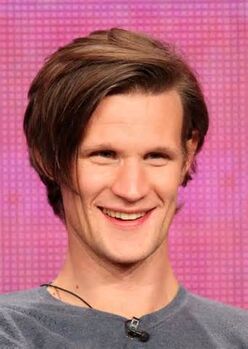 Avatar: Hugh Jackman
{{{CharLabel2}}}
{{{CharData2}}}
{{{CharLabel3}}}
{{{CharData3}}}
{{{CharLabel4}}}
{{{CharData4}}}
{{{CharLabel5}}}
{{{CharData5}}}
{{{CharLabel6}}}
{{{CharData6}}}
{{{CharLabel7}}}
{{{CharData7}}}
{{{CharLabel8}}}
{{{CharData8}}}
{{{PhysLabel4}}}
{{{PhysData4}}}
{{{PhysLabel5}}}
{{{PhysData5}}}
{{{PhysLabel6}}}
{{{PhysData6}}}
{{{PhysLabel7}}}
{{{PhysData7}}}
{{{PhysLabel8}}}
{{{PhysData8}}}
Mate
Phoebe Draclau - Divorced
{{{FamLabel2}}}
{{{FamData2}}}
{{{FamLabel3}}}
{{{FamData3}}}
{{{FamLabel4}}}
{{{FamData4}}}
{{{FamLabel5}}}
{{{FamData5}}}
{{{FamLabel6}}}
{{{FamData6}}}
{{{FamLabel7}}}
{{{FamData7}}}
{{{FamLabel8}}}
{{{FamData8}}}
The Ultimate Merceranry
Myrkrull Lore is currently disgraced among the universe, since he fall from stature after being married to a Draclau. He was once the Grand Admiral of the Republic, until he decided to throw it all away for a chance to gain even more power, being married to a member of the infamous Draclau Clan. He betrayed the Republic and defected to the Empire, until ultimatly his powerplay failed and he got a divorce from Phoebe, and since then he has fallen so far, until he hit rockbottom, with no way obvious way of getting back to his once honured rank.
Early Life

Edit
From an early age, Myrkrull was put into the care system on Naboo, but he dosent know who is parents are, or where he came from. His childhood was a constant movement from home to home and he could never really put down any roots from fear that he could be moved at any point. 
Lore didn't have much of an education either. He could read and write, but in the form of a traditional education, he had very little, which forced him into the only carrer path left open to him. The Military.
At the age of 16, Lore joined the Republic that was forming on the planet of Naboo and he quickly joined the fighter squadrons. He had found what he had loved to do, and that was fly. He quickly learned all there was about flying all kinds of Republic Spacecraft, and tactics that the Republic used in their fight against the Empire and other enimeies. He Graduated from the Republics Flight School with full military honors and was asked to become an officer within the Republic. 
Joined as a Trainiee Fighter Pilot - Age 16
Graduated Flight School w/ Honours - Age 18
Gained access to Officer Ranks - Age 19
Ad blocker interference detected!
Wikia is a free-to-use site that makes money from advertising. We have a modified experience for viewers using ad blockers

Wikia is not accessible if you've made further modifications. Remove the custom ad blocker rule(s) and the page will load as expected.