Noemi Valade
Avatar: Emma Watson
Name
Noemi Loretta Valade
Affiliation
United Federation
The Hapes Consortium
Apprentices
{{{Apprentices}}}
Lightsabers
{{{Lightsaber}}}
{{{CharLabel1}}}
{{{CharData1}}}
{{{CharLabel2}}}
{{{CharData2}}}
{{{CharLabel3}}}
{{{CharData3}}}
{{{CharLabel4}}}
{{{CharData4}}}
{{{CharLabel5}}}
{{{CharData5}}}
{{{CharLabel6}}}
{{{CharData6}}}
{{{CharLabel7}}}
{{{CharData7}}}
{{{CharLabel8}}}
{{{CharData8}}}
Hair color
Brunette highlighted Blonde
{{{PhysLabel1}}}
{{{PhysData1}}}
{{{PhysLabel2}}}
{{{PhysData2}}}
{{{PhysLabel3}}}
{{{PhysData3}}}
{{{PhysLabel4}}}
{{{PhysData4}}}
{{{PhysLabel5}}}
{{{PhysData5}}}
{{{PhysLabel6}}}
{{{PhysData6}}}
{{{PhysLabel7}}}
{{{PhysData7}}}
{{{PhysLabel8}}}
{{{PhysData8}}}
Family members
The Valade Family
Significant other
Magnus Khal
Siblings
Dracha Valade
Elnora Valade
Achilles Streight
Grandparents
Lance Brazier(d.)
Aletha Valade(d.)
Great grandparents
{{{GreatGrandParents}}}
Aunts and uncles
Lenore Valade
Xavier Braizer
Other family
{{{OtherFamily}}}
{{{FamLabel1}}}
{{{FamData1}}}
{{{FamLabel2}}}
{{{FamData2}}}
{{{FamLabel3}}}
{{{FamData3}}}
{{{FamLabel4}}}
{{{FamData4}}}
{{{FamLabel5}}}
{{{FamData5}}}
{{{FamLabel6}}}
{{{FamData6}}}
{{{FamLabel7}}}
{{{FamData7}}}
{{{FamLabel8}}}
{{{FamData8}}}

The Elegance of a Rose, Ferosity of a Tiger...
Personality
Edit
Noemi is calm and relaxed. She looks at things in a political standard. She is a kind hearted woman once you get to know her, though she can be cold. Especially when it comes to her work. She takes her job very seriously. Noemi has always viewed herself as extremely loyal, and also presistent. She's a rather mature woman and she doesn't mess around a lot. Typically keeping to herself on personal matters. She isn't much for clubbing or doing anything outrageous.
Noemi is an organized woman and tends to prefer to stay more organized than most. She can't stand disorganization or messes and fixes them immediately. She is a little OCD about it all.
Noemi, despite her good nature when it comes to people, outside her field, she's not completely sure how good she is at socializing. Given she has had relationships, she supposes she can't be that bad, but her friend base is not large, so that is what makes her doubt a little.
Childhood
Edit
Early Childhood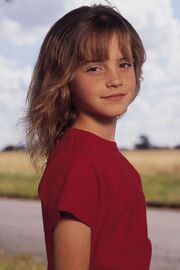 Noemi was not completely spoiled, but she certainly got what she wanted often enough. She was the second oldest of four. (Dracha, Noemi, Elenora, Achilles) From the very start her parents could tell she was smart and as a young child also full of life.
They never really had to teach her respect as it seemed to come naturally from the young girl. She had high respects for the Hapan Consortium and always obeyed her parents and the law. Her parents could tell she was going to do great things in her lifetime. Which always comforted them and made them proud of her.
Her Mother's Death
Noemi was nine years old she was tragically hit with her mother's death.
Noemi had only just come home from school, no one had been home yet save her mother because she was a stay at home mom while her father was a diplomat and tended to work a lot, for obvious reasons. Her brothers and sister were still at school or with other friends.
Things seemed rather silent, even the young girl could notice that. She dropped her school bag and blinked as she looked around, checking upstairs first then coming downstairs. Once she made it to the kitchen, she found the scene of the crime.
Blood everywhere, her mother's body laying on the tile flooring lifeless and obviously brutely murdered, the young girl was completely traumatized by the scene and screamed in horror. She panicked, unsure what to do, but managed to get enough sense to call the police.
The matter of her death is still indecisive as to why she was killed. Whether it was a robbery gone wrong or an assassination attempt of the diplomat but settled for the wife instead.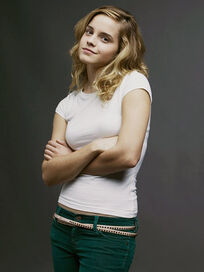 Teenage Years
Edit
Noemi was never really a exciteable teen or had much teenage 'angst.' She had a few friends, but tended to keep to herself. She was mainly still getting over her trauma as a child.
Soon she got into the realm of politics around 17 and it only continued from there. It made her father extremely pleased once she started to get into politics and became rather successful with it as it continued to be pushed farther and farther, given Noemi's presistentness and loyalty, it was no surprise she climbed the ladder quickly.
Fel'da of Finance
Edit
Presistent, efficent, powerful, and respected. All things to describe Fel'da Noemi Valade. She holds herself strong and never gives up. She's fully dedicated to her work and makes sure her job is completely carried out. She is well respected and has never had problems before with her position. Most of the others complete respect her for how far she has gotten in her time as being Fel'da of Finance. One of her strongest supports is the Pal'da of Hapes, Dane Arceneau .
Her work did not come easily at first, but she grew into the job, not only using what she had learned from studying the job, but also from using her father diplomat experiences she was told about and the help of the Pal'da himself.
She has defeated many attempts at hackings and stealings of the Hapan Finances, but all have failed at her hand. She plans on continuing such a reputation and keeping her head held high for the future and possibly climbing herself higher on the ladder of the Consortium.
The Present
Edit
As of now, Noemi holds the position of the Fel'da of Finance. She holds her job and takes it very seriously, but still gets herself out. She's very organized and highly respected among her colleages and the planet for her work.
She is in a relationship with a captain in the Hapan Military, Magnus Khal, and going far with her job. She doesn't let much keep her down.
She hopes her life continues further and becomes even more successful as time goes on. She takes pride in her work and how she has held up her life so far.
Connections
Edit
Lovers(Past and Present)
Edit
Colleagues
Edit
Lazaro Khal
Cuyan Daelmor
Thread History
Edit
Past Threads
Edit
Tip The Hourglass (In progress)
Character Development
Edit
Take My Breath Away (Incomplete)
Official Threads(UF, Politics, Takeovers, ect)
Edit
Living In The Sky With Diamonds (In progress)
Better Outrun Our Gun  (Incomplete)
Rebuilding From The Ground Up(Incomplete)

A New Queen Rises (In progress)
Mauder's Masquerade Ball (Complete)

Nightmares of an Ether Drinker (In progress)
Ad blocker interference detected!
Wikia is a free-to-use site that makes money from advertising. We have a modified experience for viewers using ad blockers

Wikia is not accessible if you've made further modifications. Remove the custom ad blocker rule(s) and the page will load as expected.