Oz Marzullo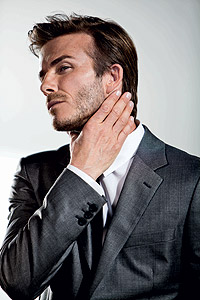 Avatar: David Beckham
Also known as
Nefarious One
Titles
Governor of Pergitor
Affiliation
The Marzullo Clan
Witches of Dathomir
Masters
Talen Malachy
Orion Marzullo
Tiranna Marzullo
{{{CharLabel1}}}
{{{CharData1}}}
{{{CharLabel2}}}
{{{CharData2}}}
{{{CharLabel3}}}
{{{CharData3}}}
{{{CharLabel4}}}
{{{CharData4}}}
{{{CharLabel5}}}
{{{CharData5}}}
{{{CharLabel6}}}
{{{CharData6}}}
{{{CharLabel7}}}
{{{CharData7}}}
{{{CharLabel8}}}
{{{CharData8}}}
Species
Celestial
Marzullo
Morganian
Height
Six foot and Two inches
Tattoos
Marzullo Birthmark - small of the back
{{{PhysLabel1}}}
{{{PhysData1}}}
{{{PhysLabel2}}}
{{{PhysData2}}}
{{{PhysLabel3}}}
{{{PhysData3}}}
{{{PhysLabel4}}}
{{{PhysData4}}}
{{{PhysLabel5}}}
{{{PhysData5}}}
{{{PhysLabel6}}}
{{{PhysData6}}}
{{{PhysLabel7}}}
{{{PhysData7}}}
{{{PhysLabel8}}}
{{{PhysData8}}}
Family members
The Marzullo Clan
Children
Seth Marzullo
Callisto Bacquin
Siblings
Auron Marzullo
Raine Marzullo
Dhani Marzullo

Grandparents
Fiera Marzullo
Braska Drinnon
Great grandparents
Poseidon Marzullo
Greya Nilo
Aunts and uncles
{{{AuntsUncles}}}
Nieces
Aura Marzullo
Azuraine Draclau
Zalera Marzullo
Nephews
Castor Dracalu
Christian Draclau
Jasper Marzullo
Laguna Marzullo
Malachi Draclau
Mars Marzullo
Other family
Hawk Hinata
Venge Draclau
Krishna Decuir
Uncles
Fieron Marzullo
Hideki Marzullo
Hyde Marzullo
Kai Mandagoran
Ordan Ghost
Sephiroth Marzullo
Vodun Decuir
Aunts
Arcana Mandagoran
Decima Decuir
Krishna Decuir
Illyria Marzullo
Nala Marzullo
Talena Marzullo
{{{FamLabel3}}}
{{{FamData3}}}
{{{FamLabel4}}}
{{{FamData4}}}
{{{FamLabel5}}}
{{{FamData5}}}
{{{FamLabel6}}}
{{{FamData6}}}
{{{FamLabel7}}}
{{{FamData7}}}
{{{FamLabel8}}}
{{{FamData8}}}
"I understand the violence inside."
―Oz Marzullo
Oz Marzullo

Edit
Basic Character Information

Edit
Nicknames: Ozzy, Nefarious One
Affiliation: The Marzullo Clan;; The Marzullo Empire;; Decuir Coven;; The Sith Council
Disorder:
Intermittent Explosive Disorder
- A person with this disorder experiences strong aggressive impulses that they can not resist, and therefore act upon.
Species : Morganian
Birthplace / Current Location:

Pergitor;; Albion
Abilities

:

Clairgustant and Clairscentient -Clairaugust and Clairscent are the extra sensors to "smell" and "taste" things that aren't always in sight - by past, present, and future.
Occupation/Position: Governor of Pergitor
Connections: Raine Marzullo;; Venge Draclau;; Lady Dionea
Personality

Edit
Chaotic Evil
Chaotic Evil is referred to as the "Destroyer" or "Demonic" alignment. Characters of this alignment tend to have no respect for rules, other peoples' lives, or anything but their own desires, which are typically selfish and cruel. They set a high value on personal freedom, but do not have any regard for the lives or freedom of other people. They do not work well in a group, as they resent being given orders, and usually only behave themselves out of fear of punishment.
It is not compulsory for a Chaotic Evil character to be constantly performing sadistic acts just for the sake of being evil, or constantly disobeying orders just for the sake of causing chaos. They do however enjoy the suffering of others, and view honor and self-discipline as
weaknesses.
Quirks: never leaves the house until hair is perfectly set, dresses only in expensive clothes and never allows his "dates" to go further on the date without their appearance being to his standards
Hobbies: holovid games, hunting
Likes: money, removing the weak from the family, spicy food, explosives, fire, lightsabers, slaughtering jedi, holovid games, sports, hunting
Dislikes: charities, relatives... Dhani Marzullo, chewing food with mouth open, people touching his hair, snorting noises, dust, peace rallies, econonmic decline of stocks
Strengths: perspicacious, intelligent, extrovert, diplomatic
Weaknesses:

prideful, ambitious, self-involved, egotistical, hedonistic, vengeful
Fears: going bald
Physical Appearance

Edit
Description
: Dresses self in traditional clothing of his Marzullo ancestors during ceremonies and/or battle; is clad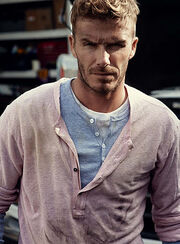 within form-fitted, dark coloured shirts and denim pants with steel-toed boots majority of the time. Remains well groomed; shortened nails, clean cuticles, lofty hairstyles, sometimes a bit scruffy.
Personal Connections

Edit
Desdemona Shamalain
Venge Draclau
Willow Rosebane
Character History

Edit
Experience and Skills

Edit
- Master

-Edit
- Apprentices

-Edit
Analyn Lestin
Ardhel ThaneWulf
Aurielle Jaxon
Cassandra Jayden
Christian Draclau
Damsha Bacquin
Darth Keter
Dhani Marzullo
Hamlet Marzullo
Kinsa Lestin
Mikeala Volturi
Ophelia Marzullo
Pyra Draclau
Sayuri Kahoshi
Sephiroth Marzullo
Sesshie Taisho
Skorn Draclau
Possessions

Edit
Lightsabers: A Firkrann crystal (designed to produce an electrical charge) encased within an onyx and gold case, completed with a thumb imprint gage which disengages if held by another; a second lightsaber containing a Sigil crystal (designed to create a more potent searing effect than a traditional weapon), encased within a crimson and gold case, with an exact thumb imprint gage as well.
Roleplays

Edit
- Personal Training -
- Apprentices -
- Takeovers -
- Character Development -
- Faction Roleplays -
- Seasonal Threads -
Ad blocker interference detected!
Wikia is a free-to-use site that makes money from advertising. We have a modified experience for viewers using ad blockers

Wikia is not accessible if you've made further modifications. Remove the custom ad blocker rule(s) and the page will load as expected.