Roselia Ortheno-Decuir
Avatar: Teresa Palmer
Name
Roselia Vivienne Ortheno
Also known as
Rose
Lia
Rosie
Rank
Nightsister Apprentice
Apprentices
{{{Apprentices}}}
Lightsabers
{{{Lightsaber}}}
{{{CharLabel1}}}
{{{CharData1}}}
{{{CharLabel2}}}
{{{CharData2}}}
{{{CharLabel3}}}
{{{CharData3}}}
{{{CharLabel4}}}
{{{CharData4}}}
{{{CharLabel5}}}
{{{CharData5}}}
{{{CharLabel6}}}
{{{CharData6}}}
{{{CharLabel7}}}
{{{CharData7}}}
{{{CharLabel8}}}
{{{CharData8}}}
{{{PhysLabel1}}}
{{{PhysData1}}}
{{{PhysLabel2}}}
{{{PhysData2}}}
{{{PhysLabel3}}}
{{{PhysData3}}}
{{{PhysLabel4}}}
{{{PhysData4}}}
{{{PhysLabel5}}}
{{{PhysData5}}}
{{{PhysLabel6}}}
{{{PhysData6}}}
{{{PhysLabel7}}}
{{{PhysData7}}}
{{{PhysLabel8}}}
{{{PhysData8}}}
Family members
{{{Family}}}
Father
Fraven Ortheno(d.)
Siblings
Franco Ortheno(d.)
Grandparents
{{{Grandparents}}}
Great grandparents
{{{GreatGrandParents}}}
Aunts and uncles
{{{AuntsUncles}}}
Other family
{{{OtherFamily}}}
{{{FamLabel1}}}
{{{FamData1}}}
{{{FamLabel2}}}
{{{FamData2}}}
{{{FamLabel3}}}
{{{FamData3}}}
{{{FamLabel4}}}
{{{FamData4}}}
{{{FamLabel5}}}
{{{FamData5}}}
{{{FamLabel6}}}
{{{FamData6}}}
{{{FamLabel7}}}
{{{FamData7}}}
{{{FamLabel8}}}
{{{FamData8}}}

"It is another path that you must take,"
he answered when he saw my tearfulness,
"if you would leave this savage wilderness;
the beast that is the cause of your outcry
allows no man to pass along her track,
but blocks him even to the point of death;
her nature is so squalid, so malicious
that she can never sate her greedy will;
when she has fed, she's hungrier than ever.
Personality
Edit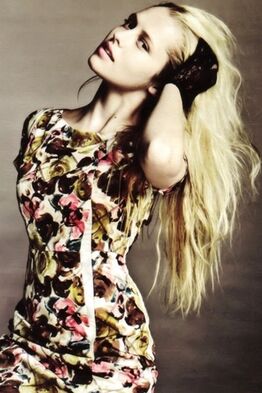 Roselia is not a girl who can really be pushed around, but she is a quiet person. She likes to listen more than she does talk. She observes, but she also likes to be socialized time to time. Mostly she just spends time with Seth, but she has thoughts of getting herself out there more.
When she is messed with though, she is not a force to be reckon with. She seems danty, but she can put up a fight, whether it be physical or through the Force. She much prefers staying out of arguements, as her temper can get the best of her, along with her emotions.
Being around Seth Decuir
Wilderness
Water
Animals
Cuddling
Fashion(but not obsessed with it)
Cheesy jokes
Humour
People giving her unnecessary attitude
Being bossed around
Fighting
Death
Talking about her brother/family
Being alone
Caring too much
Being hurt
Pain(physical and emotional)
She can fight(when provoked)
Spells
Manipulating water
Feeling one with water as it is her element
Relating to people
Weaknesses
Edit
Her fear
Her family's memories
When amicable, caring too much
Her emotions
Being alone forever
Losing Seth
Caring too much
Dying
Biography
Edit
Childhood
Edit
Teenage Years
Edit
Her Parents Death
Edit
Living On Her Own
Edit
Life With the Witches
Edit
Apprentice
Edit
Met Seth Decuir
Mated Seth Decuir
Searched for a master
To be filled...
To be filled...
Personal Connections
Edit
Thread History
Edit
Character Development
Edit
Seth Decuir
Edit
Bleeding Mascara and Loose Ends
The Witches of Dathomir(Takeovers/Faction Roleplays/Training/ect)
Edit
Ad blocker interference detected!
Wikia is a free-to-use site that makes money from advertising. We have a modified experience for viewers using ad blockers

Wikia is not accessible if you've made further modifications. Remove the custom ad blocker rule(s) and the page will load as expected.