Ryn Bacquin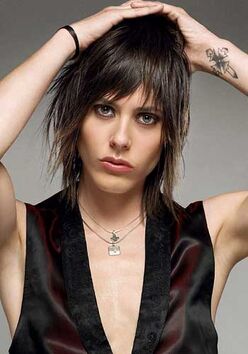 Avatar: Katherine Moennig
Also known as
Ryn
Rynny (only by Lilith)
Ryn Kaal
Ryn Ice
Darth Malediction
{{{CharLabel1}}}
{{{CharData1}}}
{{{CharLabel2}}}
{{{CharData2}}}
{{{CharLabel3}}}
{{{CharData3}}}
{{{CharLabel4}}}
{{{CharData4}}}
{{{CharLabel5}}}
{{{CharData5}}}
{{{CharLabel6}}}
{{{CharData6}}}
{{{CharLabel7}}}
{{{CharData7}}}
{{{CharLabel8}}}
{{{CharData8}}}
{{{PhysLabel1}}}
{{{PhysData1}}}
{{{PhysLabel2}}}
{{{PhysData2}}}
{{{PhysLabel3}}}
{{{PhysData3}}}
{{{PhysLabel4}}}
{{{PhysData4}}}
{{{PhysLabel5}}}
{{{PhysData5}}}
{{{PhysLabel6}}}
{{{PhysData6}}}
{{{PhysLabel7}}}
{{{PhysData7}}}
{{{PhysLabel8}}}
{{{PhysData8}}}
Aunts and uncles
Kain Bacquin
Seth Bacquin
Cade Bacquin
Cousins
Rathe Bacquin
Kira Bacquin
Other family
Avery Bacquin
Kamaria Bacquin
Relm Jo'Karr
{{{FamLabel1}}}
{{{FamData1}}}
{{{FamLabel2}}}
{{{FamData2}}}
{{{FamLabel3}}}
{{{FamData3}}}
{{{FamLabel4}}}
{{{FamData4}}}
{{{FamLabel5}}}
{{{FamData5}}}
{{{FamLabel6}}}
{{{FamData6}}}
{{{FamLabel7}}}
{{{FamData7}}}
{{{FamLabel8}}}
{{{FamData8}}}
Ryn Bacquin introduction.
Ryn Bacquin
Edit
Character history
Edit
Personality & Appearance
Edit
Demeanor - Ryn comes off as laid back and very go with the flow type person. She doesn't like to make a public scene of herself and is usually the person sitting in back of a crowd of people. Early on she had outward fear towards her abilities as force user and often lacked confidence in herself and those abilities. On occasion anxiety ridden when she has been placed at or near the center of attention. Laid back but likes to just be one of the faceless people that no one really notices. Inner
Demeanor - Ryn still to some degree fears her own abilities because she has seen what the darkside has done to various members of her family. She fears getting too close to people being immortal means most of the people she gets close to will die before her. She doesn't want to endure the pain of loss and therefore shuns herself from getting close or personal to others and groups. This has caused her a lot of personal hardship, it hard not being able to get close to people. Though outwardly she can fain having confidence her inner self lacks it and she often puts herself down mostly shown as split personality called the voice in her head but it is actually Ryn's inner self arguing with the Ryn everyone sees.
Nature - At Ryn's core she is Loyal despite her families almost inherent rebellious nature. She cares more deeply then she lets on about others. She is her own worst enemy as shown in her lack of confidence in herself. She loves Lilith more then she will ever be able to tell her do to her fear of losing the people she loves. Though she doesn't show it ever she does care about her family and does admire certain aspects about her father Blade Bacquin.
Appearence - Ryn comes off as a tom boy, she is nearly flatted chested and is fairly tall for a female. Her hair is never longer then shoulder length. She wears boys clothing baggy pants, short sleeve shirts, and combat boots mostly. Her voice is husky and this with her appearance she is often mistaken for a boy.
Mental Profile
Anti Social Tendencies
Self-Esteem Issues
Mild MPD (do to living Multiple lives)
Substance dependence disorder
Relationships
Edit
Powers & Abilities
Edit
Apprentice Abilities
Knight Abilities
Possessions
Edit
Ad blocker interference detected!
Wikia is a free-to-use site that makes money from advertising. We have a modified experience for viewers using ad blockers

Wikia is not accessible if you've made further modifications. Remove the custom ad blocker rule(s) and the page will load as expected.