Shiloh Locke
Avatar: James Franco
Name
Shiloh Leonardo Ronan Locke
Titles
Minister of Justice
Affiliation
The United Federation
The Hapes Consortium
Apprentices
{{{Apprentices}}}
Lightsabers
{{{Lightsaber}}}
{{{CharLabel1}}}
{{{CharData1}}}
{{{CharLabel2}}}
{{{CharData2}}}
{{{CharLabel3}}}
{{{CharData3}}}
{{{CharLabel4}}}
{{{CharData4}}}
{{{CharLabel5}}}
{{{CharData5}}}
{{{CharLabel6}}}
{{{CharData6}}}
{{{CharLabel7}}}
{{{CharData7}}}
{{{CharLabel8}}}
{{{CharData8}}}
{{{PhysLabel1}}}
{{{PhysData1}}}
{{{PhysLabel2}}}
{{{PhysData2}}}
{{{PhysLabel3}}}
{{{PhysData3}}}
{{{PhysLabel4}}}
{{{PhysData4}}}
{{{PhysLabel5}}}
{{{PhysData5}}}
{{{PhysLabel6}}}
{{{PhysData6}}}
{{{PhysLabel7}}}
{{{PhysData7}}}
{{{PhysLabel8}}}
{{{PhysData8}}}
Family members
{{{Family}}}
Mother
Serena Locke(missing)
Siblings
Felicia Locke(twin)
Grandparents
Franco Taft
Zalina Taft
Great grandparents
{{{GreatGrandParents}}}
Aunts and uncles
{{{AuntsUncles}}}
Other family
{{{OtherFamily}}}
{{{FamLabel1}}}
{{{FamData1}}}
{{{FamLabel2}}}
{{{FamData2}}}
{{{FamLabel3}}}
{{{FamData3}}}
{{{FamLabel4}}}
{{{FamData4}}}
{{{FamLabel5}}}
{{{FamData5}}}
{{{FamLabel6}}}
{{{FamData6}}}
{{{FamLabel7}}}
{{{FamData7}}}
{{{FamLabel8}}}
{{{FamData8}}}
"Life can be shattered, and then rebuilt, but the world will always keep their eyes on the spot where the crack was."
Personality
Edit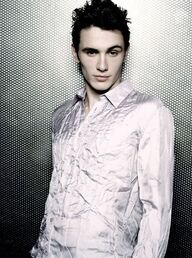 Shiloh Locke had always been a loner. Even in his childhood, in school, and basically throughout his entire life. The only person he has loved is his mother and twin sister. He was the only man of the house with a dumpster of a father who ditched his mother before Felicia and him were born. So with that also came bitterness and wanting to be withdrawn from anyone and everyone.
He can be a cocky guy as well as bitter. He can openly admit he is a complicated man, but that doesn't mean he cares if he is. If people can't deal with it, well, oh well. Shove it is his moto for that. He may have a soft spot somewhere in his body, but so far he's only found that to be true about his family, and in his opinion, that's the way it'll be forever.
He can be fun loving, carefree, and overall great guy, but it tends to be withdrawn for only certain people. He doesn't like being super open, so letting go can be difficult for the young Hapan.
Biography
Edit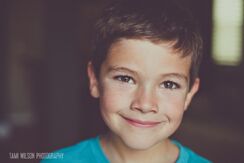 I'm Just A Kid...
Edit
Shiloh's childhood wasn't great, but it wasn't bad either. All he had was his twin sister and his mother, but that bothered him little. As most children at the age he was, he didn't understand why he had no father like his friends did. For a while, it matter to him, but as he got older, it only made him angry.
His mother treated him well and he wasn't really to disturbed. He knew young that he was going to end up the man of the house, but he didn't mind. He loved his sister and mother deeply and felt he had to be the man of the house, which started to shape his personality eventually.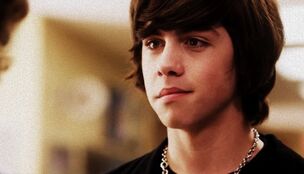 Teenages Scare The Shit Out Of Me
Edit
There was little difference in his teenage life as to his childhood save taking on more of his responsiblites as the man of the house. He remained close with his family and kept his grades of and got a job young to help his mom keep up with bills and other financial worries. Anything he did was usually something dedicated to his family in some way.
He never really got his "teen experience." He didn't really have friends, if anything he avoided it. He didn't want to care about anyone but his mother and Felicia. He didn't care if anyone made fun of him for only worrying about adult things and never took advantage of his teen years with partying and drinking or drugs. It never interested him to begin with.
But then the worst happened....
I Wish I Could Save You
Edit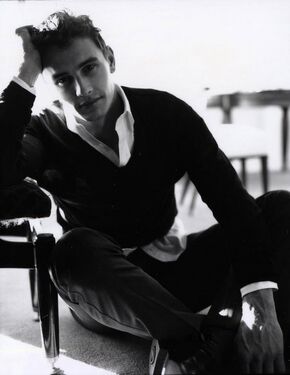 When he was merely 20 years young, he came back to his house after getting some supplies for the house and he found his sister on the floor, bleeding and barely breathing, she bled from many places and he dropped everything to aide his sister, but he noticed quickly that there was no sign of his mother.
As quickly as he could, he got Felicia to a med bay and the doctors worked on her as quick as possible to keep her alive. After about a day, she woke up and immediately woke up screaming, kicking around and scared. Shiloh made his presence known and tried to make her realize she was safe but the first question he had to ask, was where was their mother. Felicia started to cry. "They... They took her," she cried to him.
Shiloh punched a hole in the wall and through things around the room, destroying anything he could because of his anger overwhelming him, eventually the doctors had to sedate him so he'd stop. Still though, he had his sister. He felt lucky enough to have her, but his mother was gone. It killed him inside...
Anywhere Else But Here
Edit
Shiloh had never been quite right for an entire year. Anger flooded his mind and it was obvious. He searched for her as often as he could, trying not to up hope, but eventually after a year and a half passed, he decided there was little chance he'd find her. The galaxy was too big.
The scars remain, his personality increased to even more a loner and sometimes bitter man, but it rarely matters to him what people think first hand, as they don't know his past, and probably never will.
Seize The Day
Edit
At the present time, Shiloh became the Minister of Justice for the Hapan people. It is time he flew out of the nest and started his own life. He still keeps careful watch on his sister, no matter what, and resides on Hapes.
He still wishes to have his mother return, but he covers the hope up because he would rather not feel the pain of it all. The main hope is not finding her dead somewhere. It would kill him if he did. His mother was his best friend and his role model.
He does hope to find a place to belong to, even if he does keep away from others. It would help distract him. He hates being haunted with the past and wishes to get rid of it, even if it were to be temporary.
General Info
Edit
Being around his sister
Being around Davina
Working
Having fun
The smell of fresh cut grass
Beaches
Berry tea
Friends
Then mention of his father
Talking about his father
Talking about his mother
Seeing his sister in pain
Remembering his bad years
Thread History
Edit
Don't You Know Who I Think I Am?(Character Development)
Edit
My First Kiss Went A Little Like This(Davina)
Edit
The United Federation(Trials/Takeovers/Training/ect)
Edit
Kicking the Bird From The Nest
Broken Frames and Empty Window Panes
Sabatoge(Random)
Edit
Ad blocker interference detected!
Wikia is a free-to-use site that makes money from advertising. We have a modified experience for viewers using ad blockers

Wikia is not accessible if you've made further modifications. Remove the custom ad blocker rule(s) and the page will load as expected.