Skyler Rainier
Avatar: Jake Gyllenhaal
Affiliation
The Galactic Underworld
Apprentices
{{{Apprentices}}}
{{{CharLabel1}}}
{{{CharData1}}}
{{{CharLabel2}}}
{{{CharData2}}}
{{{CharLabel3}}}
{{{CharData3}}}
{{{CharLabel4}}}
{{{CharData4}}}
{{{CharLabel5}}}
{{{CharData5}}}
{{{CharLabel6}}}
{{{CharData6}}}
{{{CharLabel7}}}
{{{CharData7}}}
{{{CharLabel8}}}
{{{CharData8}}}
{{{PhysLabel1}}}
{{{PhysData1}}}
{{{PhysLabel2}}}
{{{PhysData2}}}
{{{PhysLabel3}}}
{{{PhysData3}}}
{{{PhysLabel4}}}
{{{PhysData4}}}
{{{PhysLabel5}}}
{{{PhysData5}}}
{{{PhysLabel6}}}
{{{PhysData6}}}
{{{PhysLabel7}}}
{{{PhysData7}}}
{{{PhysLabel8}}}
{{{PhysData8}}}
Family members
Rainier Family
Significant other
{{{SigOther}}}
Grandparents
{{{Grandparents}}}
Great grandparents
{{{GreatGrandParents}}}
Aunts and uncles
{{{AuntsUncles}}}
Other family
{{{OtherFamily}}}
{{{FamLabel1}}}
{{{FamData1}}}
{{{FamLabel2}}}
{{{FamData2}}}
{{{FamLabel3}}}
{{{FamData3}}}
{{{FamLabel4}}}
{{{FamData4}}}
{{{FamLabel5}}}
{{{FamData5}}}
{{{FamLabel6}}}
{{{FamData6}}}
{{{FamLabel7}}}
{{{FamData7}}}
{{{FamLabel8}}}
{{{FamData8}}}
Childhood
Edit
Teenage Years
Edit
They Can't Love You Like I Love You
Edit
Jenisis Lancer
Edit
When Skyler entered the cantina he did, he never expected finding the person whom he would decide to spend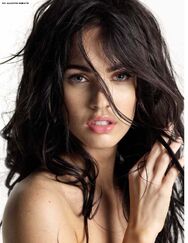 the rest of his life with. Jenisis Lancer . Finding her, alone and pregnant for a second time with a man she didn't even love, he approached her while she was crying. Not because he was actually worried, but because he was curious. It wasn't often you found a grown woman crying in a cantina.
She definitely wasn't fond of him at first, but after a few meetings, they grew fond of each other, though inadvertainly getting themselves into a major pickle after a while. Skyler and Jenisis had their time in her bedroom and then not to long after that, she had found out she was pregnant. Again. It pissed her off to no end, but Skyler was excited about the pregnancy. This was his first time at being a father. He wanted to be.
Skyler had been far more excited then Jenisis over the pregnancy. Though, she pretended like she was excited. Skyler then revealed that he had fallen for Jenisis. When he asked her to marry him, she said yes. She loved himt he way he loved her, whether she wanted to admit it or not.
Not too far after the proposal, they had discoved that they had known each other well when they were much younger. Visiting a place they called "Happy Endings," because they weren't really supposed to be around each other, starting a love when they were young that had been broken when Jenisis had disappeared when she had to leave. They remembered each other, but they just hadn't realized it until the memory triggered in Jenisis's mind and she reminded Skyler.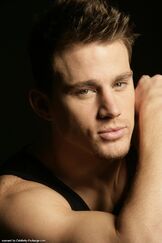 Skyler takes pride in calling Dexter and Delilah his children. Dexter is a Sith like his mother and Delilah recently
decided to join The Galactic Underworld like Skyler. Despite the fact that they are so different, Dexter and Delilah had always been severely close. Pulling each other through things that no one else could have done. Though, he doesn't completely agree with her choice in a trainer, he trains her on a few things
Kassey Daklin
cannot.
Delilah causes the most worry out of the two because she is always running around causing trouble and wreaking havoc on innocent souls, but Skyler, Jenisis, and Dexter do their best to make sure she doesn't get into too much trouble. Because there is no stopping her once she wants to do something. Seemingly more like her mother than she is like Skyler other than the fact that she is not Force sensitve like her mother is. Delilah prides herself on acting innocent and being Daddy's Little Girl.
Dexter is a far more laid back, seemingly more like Skyler personality wise. Though in heart, he is a Momma's Boy. He keeps his level head and tries to keep his much different twin at bay when he can. Though he is a Sith, he has a tendency to be very neutral at most points, mainly he joined the Sith because he wanted his mother to be proud of him.
The Disaster
Edit
Jenisis had discovered that she was pregnant when she had run off to kidnap Spencer Jacobs' lover, Hevana Martin. When Spencer had Force Pushed her into a wall of the hotel there, she had unknowingly killed the fetus that was inside Jenisis. Killing the daughter they could have had. But sending Jenisis into a miscarriage and making her go into labor. The child didn't make it through, coming out disfigured and not crying. Jenisis ordered for the baby to be cremated and Jenisis bought a locket to store the ashes in, engraving it with Salene Harmony Rainier, spread your wings and be free.
Jenisis knowingly hid from Skyler the fact that she had had a baby, but about a week afterwards, he found out the hard way by discovering the birth certificate of the baby girl while he was trying to comfort Jenisis while she cried. In turn, their children discovered the birth certificate as well, but have not said much on the matter, knowing that it isn't their place to say anything about the child.
As of right now, Jenisis and Skyler are trying to fight through the hardship of losing the kid, trying to keep their marriage strong despite the fact that Skyler lost a lot of trust in Jenisis when he discovered she had hidden such a thing from him.
Ad blocker interference detected!
Wikia is a free-to-use site that makes money from advertising. We have a modified experience for viewers using ad blockers

Wikia is not accessible if you've made further modifications. Remove the custom ad blocker rule(s) and the page will load as expected.