The Yerkel Clan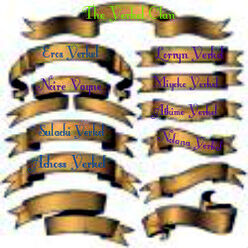 Avatar: {{{Actor}}}
Also known as
Royal Leaders Of Firrerre
Titles
Royalty of Firrerre
Government Leaders
Affiliation
The United Federation
Apprentices
{{{Apprentices}}}
Lightsabers
{{{Lightsaber}}}
{{{CharLabel1}}}
{{{CharData1}}}
{{{CharLabel2}}}
{{{CharData2}}}
{{{CharLabel3}}}
{{{CharData3}}}
{{{CharLabel4}}}
{{{CharData4}}}
{{{CharLabel5}}}
{{{CharData5}}}
{{{CharLabel6}}}
{{{CharData6}}}
{{{CharLabel7}}}
{{{CharData7}}}
{{{CharLabel8}}}
{{{CharData8}}}
{{{PhysLabel1}}}
{{{PhysData1}}}
{{{PhysLabel2}}}
{{{PhysData2}}}
{{{PhysLabel3}}}
{{{PhysData3}}}
{{{PhysLabel4}}}
{{{PhysData4}}}
{{{PhysLabel5}}}
{{{PhysData5}}}
{{{PhysLabel6}}}
{{{PhysData6}}}
{{{PhysLabel7}}}
{{{PhysData7}}}
{{{PhysLabel8}}}
{{{PhysData8}}}
Family members
The Yerkel Clan
Spouse
Eros Yerkel-Lorryn Yerkel
Significant other
{{{SigOther}}}
Mother
Lorryn Yerkel(NPC)
Grandparents
{{{Grandparents}}}
Great grandparents
{{{GreatGrandParents}}}
Aunts and uncles
{{{AuntsUncles}}}
Other family
{{{OtherFamily}}}
{{{FamLabel1}}}
{{{FamData1}}}
{{{FamLabel2}}}
{{{FamData2}}}
{{{FamLabel3}}}
{{{FamData3}}}
{{{FamLabel4}}}
{{{FamData4}}}
{{{FamLabel5}}}
{{{FamData5}}}
{{{FamLabel6}}}
{{{FamData6}}}
{{{FamLabel7}}}
{{{FamData7}}}
{{{FamLabel8}}}
{{{FamData8}}}
The Members
Edit
Eros Yerkel - King/Commandor-in-Chief/NPC
Lorryn Yerkel - Queen/NPC
Noire Vayne - Princess/Grand Admiral
Miyeke Yerkel - Princess/Prime Minister
Sulacki Yerkel - Prince/NPC
Elita Yerkel - Princess/Lieutenant
Atkime Yerkel - Princess/Ambassador
Nolana Yerkel - Princess
Achoss Yerkel - Prince/NPC
Descriptions
Edit
Eros Yerkel
Edit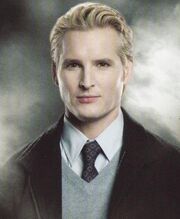 A man of great power, he is strict and commanding. He was the man who lead the people of Firrerre to return to their planet. He was given nobility for that and has since been looking over Firrerre with great honor of his power. Luckily not abusing it in anyway.
He cares for his family and he wouldn't do anything to hurt them. Loyalty is a priority and he does everything he can for them. He has high hopes they will do well with the power they have and not use and abuse it.
He is married to Lorryn Yerkel.

Lorryn Yerkel
A quite soul, she doesn't tend to speak out much, she lets her husband do most of
the talking and deciding. She may have an opinion or two about the family and what happens among it, but she typically lets her husband do most of the work as she has never seen herself as much of a leader.
She loves her husband very much and she loves her children just the same. She hopes the best for all of them and watches over them when needed.
She is married to Eros Yerkel
Noire Vayne
Edit
History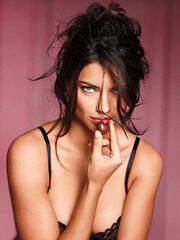 Noire Vayne was the product of a rebellion against Eros having an arranged marriage with Milana Vayne. He slept with her and eventually found out that he had created a kid, but there was little he could do about it as Noire's mother took complete control and kept her away. Eventually, once the nobility was established, she came to Firrerre and now lives with her family
Personality
to be filled...
The United Federation
She is currently aligned with the Federation and is the Grand Admiral of the Firrerreo Union and is Princess of Firrerre.
She is a United Federation Adept.
Miyeke Yerkel
Edit
History
Miyeke has always been loyal to her family from the first day she was able to realize what loyalty was. She earned the reign of prime minister and also Princess of Firrerre.
She keeps close to her family always.
Personality
Miyeke does not have a tendency to be nice to others. She remains within her family and any friends she may have. It is of her nature to be closed off. She doesn't care what others think of her, as some think she's just a stuck up bitch, but Miyeke pays no mind to them, as it is none of their business what she is like.
Once cracked through her hard outter shell, she can be nice, but it is rare anyone can do that. She is a rough girl and she is hard to break when it comes to personal situations.
She tends to care little for anyone but herself and her family.
The United Federation
She is currently alligned with the Federation and is the Prime Minister of the Firrerreo Ministry also reigning as Princess of Firrerre
She is United Federation Trainee
Sulacki Yerkel
Edit
Undetermined
Atkime Yerkel
Edit
History
Atkime Yerkel (officially titled Princess Atkime Yerkel) is a Firrerreo female born on the planet Firrerre, daughter of Eros Yerkel and Lorryn Yerkel. Before she was born, her parents were forced to flee the world with her people after it was destroyed by the Yuzhan Vong, and grew up in space amongst the surviving clans of her people on a series of freighters in a large joined fleet.
Her family, the prominent Yerkel clan, took on the role of royalty upon masterminding a return to Firrerreo, and thus she became a princess of her people. Without anything to do on the freighters, and the luxury of belonging to such a major clan surrounding her, Atkime grew up idle and lazy, used to being spoiled and having to put absolutely no effort in to life. Now she has embraced her role as a princess to the extreme, enjoying the luxury and style that comes with such a title, but with very little understanding of the responsibilities.
Personality
Embracing the role completely with open arms, Atkime took her life of idle luxury to a whole new level. Now refusing so much as to style her hair herself, she fashioned herself after the most stereotypical princesses of yore, expecting to be waited on at all times by her growing army of handmaidens and to literally never have to lift a finger for herself. She possessed an army of stylists to dress her, style her hair, do her make-up, choose scents for her and select her jewellery, cooks that would prepare food for her, speeder drivers and pilots so that she would never have to transport herself anywhere, and more.
She believed herself to be a true example of what everybody wished a real princess to be, and still believes in her heart that her people look up to her and admire her for it.
The United Federation
Atkime is the Princess of Firrerre and also serves as Ambassador of Firrerre. She doesn't always take her job seriously, but she does her best at the same time, but only when she really needs to be.
She is a United Federation Trainee
Nolana Yerkel
Edit
History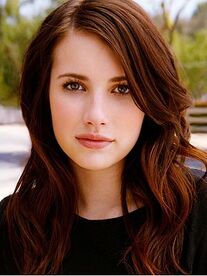 A twisted little girl, she was always causing slights amount of trouble, but she looked innocent enough to be able to get away with it. She uses her 'innocence' to her advantage. She gets along well with most of her family and even though she strays sometimes from what they want, she always cares for them.
Personality
Nolana is a complicated girl when it comes to her personality. She can be calm and collected, but can also be twisted and diabolical. She likes to play tricks and can be pretty energetic.
It seems that each sister has a different personality. While Miyeke is politcal, Nolana likes to mess around, while Noire is rather deadly, Nolana likes doing things in many different ways, and while Atkime is complete princess and full of herself. Nolana likes being independent. The only sisters she can truely relate to are Noire and Miyeke.
The United Federation
Nolana is the Princess of Firrerre and has yet to decide what she wants to do among the Firrerre people. She is just at the age right before she knows what she wants to do. So she will not know if she really wnats to help out in goverment or miltary.
She is a United Federation Trainee
Achoss Yerkel
Edit
Undetermined
Ad blocker interference detected!
Wikia is a free-to-use site that makes money from advertising. We have a modified experience for viewers using ad blockers

Wikia is not accessible if you've made further modifications. Remove the custom ad blocker rule(s) and the page will load as expected.