Valeria Decuir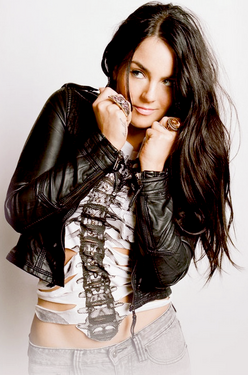 Avatar: Joanna "JoJo" Levesque
Name
Valeria Ophelia Decuir
Apprentices
{{{Apprentices}}}
Lightsabers
Two light purple lightsabers
{{{CharLabel1}}}
{{{CharData1}}}
{{{CharLabel2}}}
{{{CharData2}}}
{{{CharLabel3}}}
{{{CharData3}}}
{{{CharLabel4}}}
{{{CharData4}}}
{{{CharLabel5}}}
{{{CharData5}}}
{{{CharLabel6}}}
{{{CharData6}}}
{{{CharLabel7}}}
{{{CharData7}}}
{{{CharLabel8}}}
{{{CharData8}}}
Species
Dathomiri
Celesital
Morganian
Eye color
Ocean Blue/Earth Green
{{{PhysLabel1}}}
{{{PhysData1}}}
{{{PhysLabel2}}}
{{{PhysData2}}}
{{{PhysLabel3}}}
{{{PhysData3}}}
{{{PhysLabel4}}}
{{{PhysData4}}}
{{{PhysLabel5}}}
{{{PhysData5}}}
{{{PhysLabel6}}}
{{{PhysData6}}}
{{{PhysLabel7}}}
{{{PhysData7}}}
{{{PhysLabel8}}}
{{{PhysData8}}}
Family members
The Decuir Family
Significant other
{{{SigOther}}}
Grandparents
Karma Decuir
Great grandparents
{{{GreatGrandParents}}}
Aunts and uncles
{{{AuntsUncles}}}
Other family
{{{OtherFamily}}}
{{{FamLabel1}}}
{{{FamData1}}}
{{{FamLabel2}}}
{{{FamData2}}}
{{{FamLabel3}}}
{{{FamData3}}}
{{{FamLabel4}}}
{{{FamData4}}}
{{{FamLabel5}}}
{{{FamData5}}}
{{{FamLabel6}}}
{{{FamData6}}}
{{{FamLabel7}}}
{{{FamData7}}}
{{{FamLabel8}}}
{{{FamData8}}}
Personality
Edit
When Valeria was younger, she was much more outspoken and social, but as she got older, she became a little more closed off. Her powers had a little bit to do with that, but at the same time, she had no interest in people as some of those she had met she felt were beneath her and she felt it was not worth wasting her time
Once her shell is broken, she can be either extremely mean, or rather polite and social, but it is not often these come out. Most of the time she is rather deadpan, even with others around. Emotions are a little annoying to her and she would rather not be held back by them. She wants to make her family proud and become strong.
Her power
Her family
Singing
Dancing
Books
Wilderness
Weather of any kind
Her clairvoyance
People
Idiocy
Disappointment
Rejection
Weakness
Caring
Strengths
Edit
Being able to use her clairvoyant powers
Using the Force
Lack of caring
Strong physically
Hand-to-Hand combat
Weaknesses
Edit
Anti-socialness
Lack of caring
Her fears
Her family
Disappointing her family
Being ignored by family
Losing everything
Caring too much for people
Being heartbroken
Biography
Edit
Childhood
Edit
Discovering Her Sight
Edit
Early Teen Years
Edit
Life With The Witches
Edit
Apprentice
Edit
Became a Nightsister
Started Training with Isaac Decuir
Joined the Kashyyyk Fire thread
To be filled....
To be filled....
Personal Connections
Edit
Lovers(Past and Present)
Edit
Thread Tracker
Edit
Character Development
Edit
The Witches of Dathomir
Edit
Ad blocker interference detected!
Wikia is a free-to-use site that makes money from advertising. We have a modified experience for viewers using ad blockers

Wikia is not accessible if you've made further modifications. Remove the custom ad blocker rule(s) and the page will load as expected.